ON THE MOVE
ON COUNTRY ROADS AND SMALL WAYS



IN BEWEGUNG
AUF LANDSTRASSEN UND KLEINEN WEGEN



I RÖRELSE
PÅ LANDS- OCH SMÅVÄGAR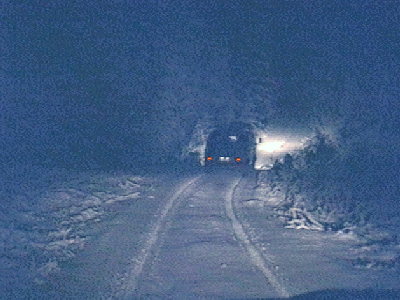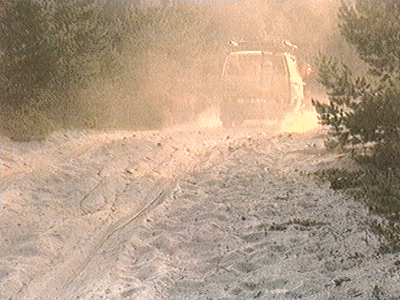 To travel with a 4WD car like our VW T3 SYNCRO 16" does not at all mean that we are looking for opportunities for cross-country driving - this is by the way even forbidden in Scandinavia. But a car like this offers a great amount of security on small ways and in critical situations. The video below shows some driving scenes, though not really very exciting ones, because then it's better to concentrate on driving only.
The provisorical film is a video experiment and will be changed from time to time...



Mit einem 4WD-Wagen wie unserem VW T3 SYNCRO 16" zu reisen, bedeutet nicht, dass wir Gelegenheiten zum Querfeldeinfahren suchen - dies ist übrigens auch in Skandinavien verboten. Aber ein solcher Wagen bietet eine Menge Sicherheit auf kleinen Wegen und in kritischen Situationen. Das Video unten zeigt einige Fahrtszenen, wenngleich keine besonders aufregenden, denn dann ist es besser, sich nur auf's Fahren zu konzentrieren.
Der provisorische Film ist ein Videoexperiment und wird von Zeit zu Zeit verändert...



Att resa med en 4WD-bil som våran VW T3 SYNCRO 16" betyder inte att vi söker tillfällen till terrängkörning - som är till och med förbjuden även i Skandinavien. Men en sådan bil bjuder på en mängd säkerhet på småvägar och i kritiska situationer. Videon nere visar ett par körscener, fastän inte sådana som är särskilt uppskakande, för att då är det bättre att ägna full koncentration åt körningen.
Den provisoriska filmen är ett video-experiment och ska förändras från tid till tid...