PICTURES 2010


BILDER 2010


BILDER 2010




In late winter we are on the way to the river Oreälv, first by car, then by foot...


Im Spätwinter sind wir auf dem Weg zum Oreälv, erst mit dem Wagen, dann zu Fuß...


Under vårvintern är vi på väg till Oreälven, först med bilen och slutligen till fots...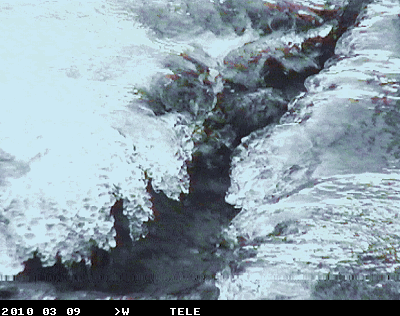 In the heavy snow it is hard to get forward, with motor power as well as with muscle power...


Im schweren Schnee ist es mühsam voran zu kommen, sei es mit Motor- oder mit Muskelkraft...


I den tunga snön är det mödosamt att ta sig fram, såväl med motor- som med muskelkraft...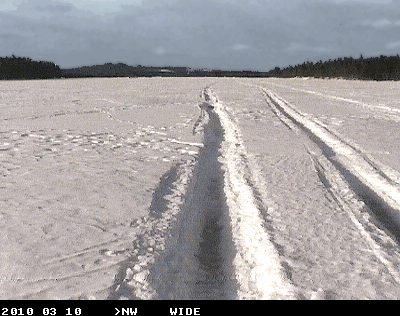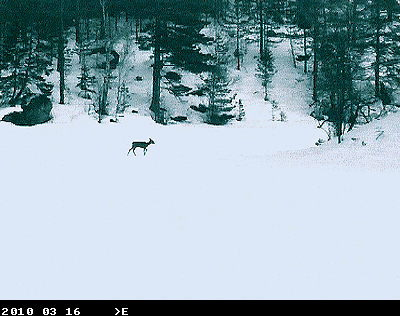 Finnsjön (Orsa Finnmark)...


Finnsjön (Orsa Finnmark)...


Finnsjön (Orsa Finnmark)...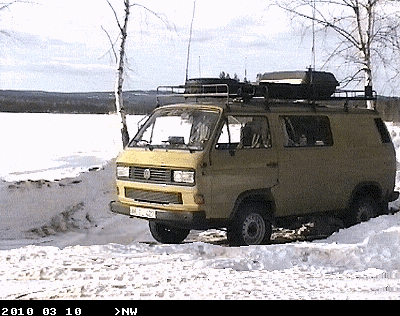 Ice and snow on the lake, some open water at the outlet...


Eis und Schnee auf dem See, etwas offenes Wasser am Auslauf...


Is och snö på sjön, något öppet vatten vid utloppet...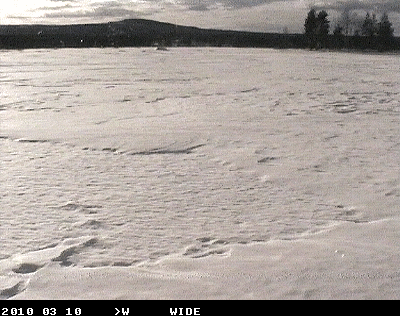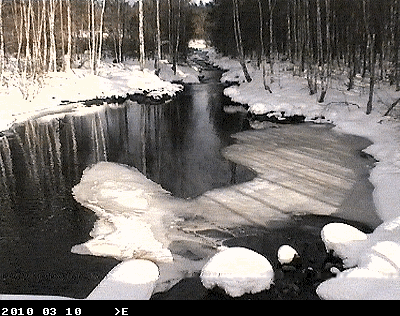 West of Grövelsjön, in the swedish-norwegian border area...


Westlich Grövelsjön, im schwedisch-norwegischen Grenzgebiet...


Väst om Grövelsjön, i svensk-norska gränstrakter...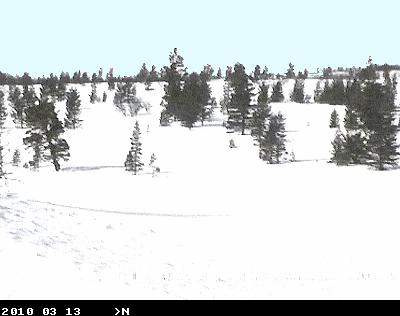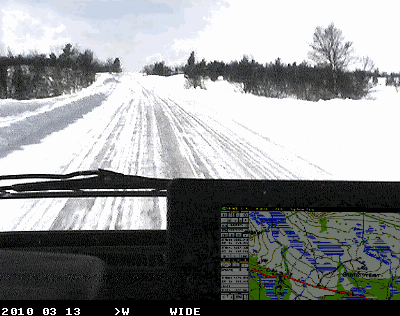 An airfield on the ice of the norwegian lake Femunden, which has to be cleaned from last nights snow...


Eine Landebahn auf dem Eis des norwegischen Sees Femunden, die vom Schnee der letzten Nacht befreit werden muss...


En liten flygplats på isen av den norska sjön Femunden, som måste plogas efter nattens snöfall...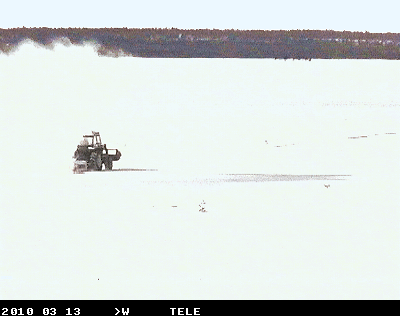 On the way south - at a wind shelter in Värmlands woods...


Auf dem Weg südwärts - an einem Windschutz in den Wäldern Värmlands...


På väg söderut - vid ett vindskydd i Värmlands skogar...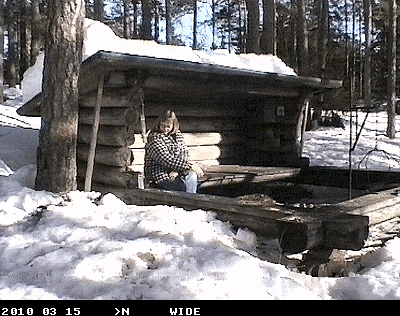 An excursion with snow-shoes...


Ein Ausflug auf Schneeschuhen...


En utflykt med snöskor...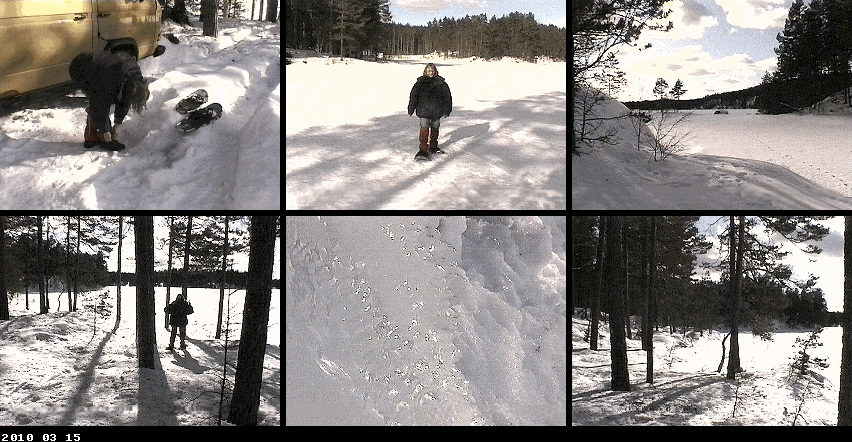 The cable ferry near Nössemark (Dalsland) is in service throughout the winter, though it isn't always easy...


Die Seilfähre bei Nössemark (Dalsland) verkehrt den ganzen Winter hindurch, obwohl das nicht immer einfach ist...


Linfärjeleden nära Nössemark (Dalsland) trafikeras hela vintern, trots att det är inte alltid lätt...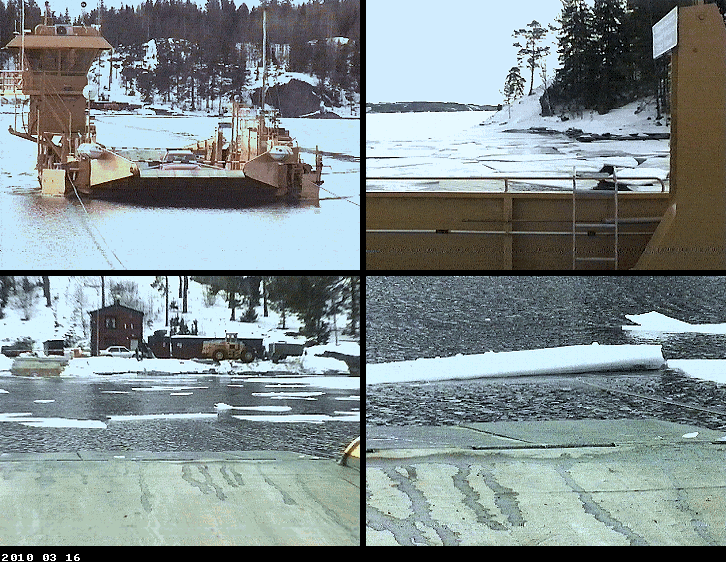 In May we are on a small river in Bergslagen...


Im Mai sind wir auf einem kleinen Fluss in Bergslagen...


I maj är vi på en mindre älv i Bergslagen...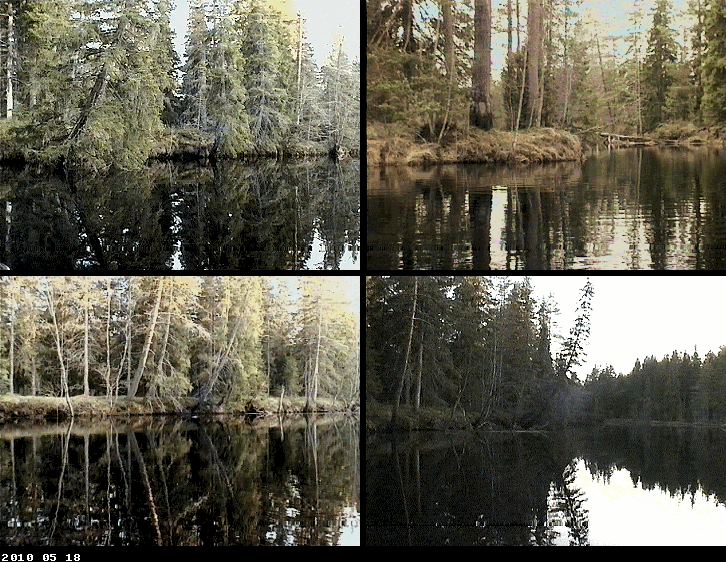 We take a rest at a nice place near a former settlement. On the boat you can see a 4 m rod antenna - for SW contacts with the FT-817...


Wir rasten an einem schönen Platz nahe einer ehemaligen Siedlung. Am Boot sieht man eine 4-m-Peitschenantenne - für KW-Kontakte mit dem FT-817...


Vi gör en paus på ett fint ställe, inte långt ifrån en f.d. bostad. På båten syns en 4-m-sprötantenn - för KV-kontakter tillsammans med FT-817an...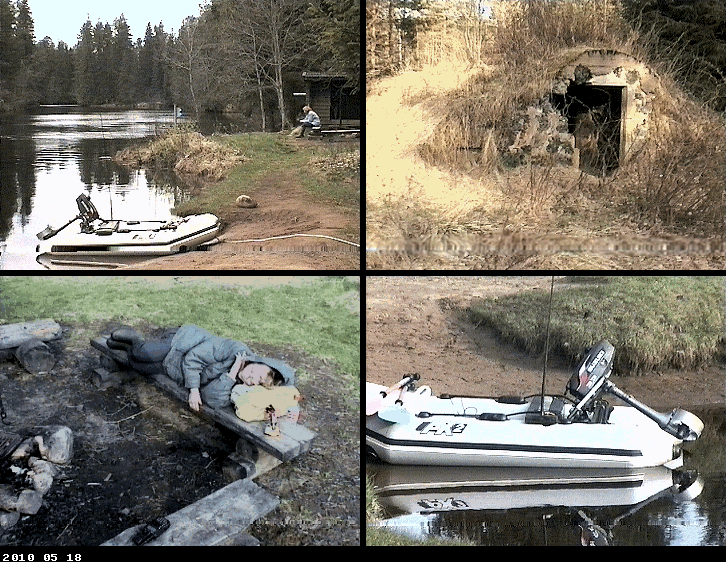 On an even smaller river - with several fallen trees making the trip difficult and interesting...


Auf einem noch kleineren Fluss - mit etlichen gefallenen Bäumen, die die Fahrt schwierig und interessant machen...


På en ännu mindre älv - med ett flertal fallna träd som gör färden krånglig och intressant...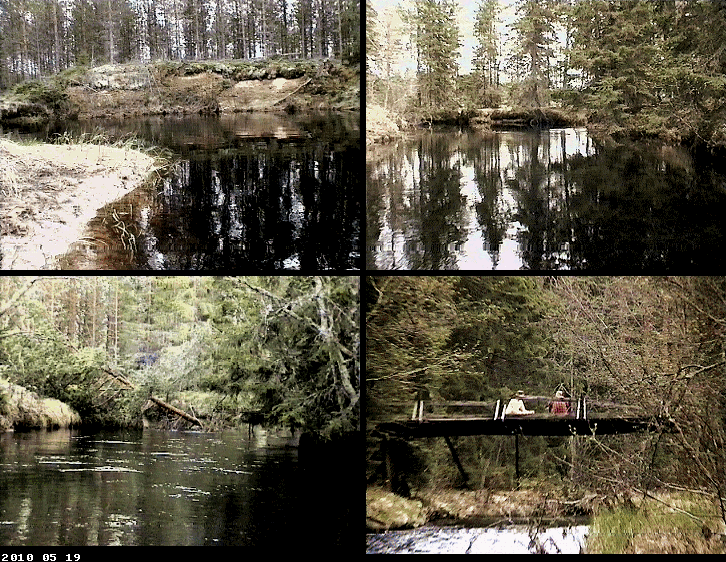 Peace, calmness, emphasized by some birds' evening song...


Frieden, Ruhe, noch betont durch den Abendgesang einiger Vögel...


Fred, lugn, särskilt betonad genom några fåglars kvällssång...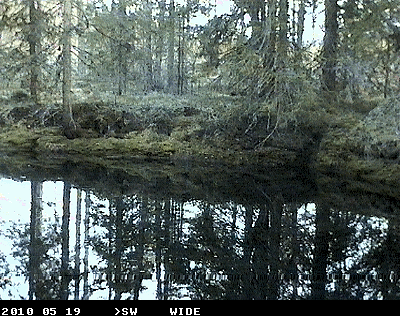 In summer we travel northwards through Western Sweden...


Im Sommer reisen wir nordwärts durch Westschweden...


Under sommaren reser vi norrut genom Västsverige...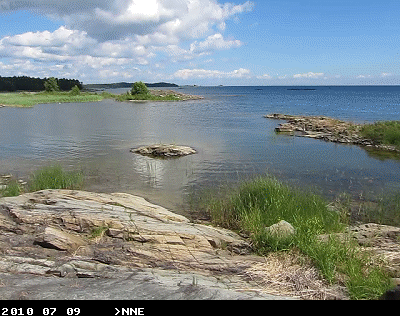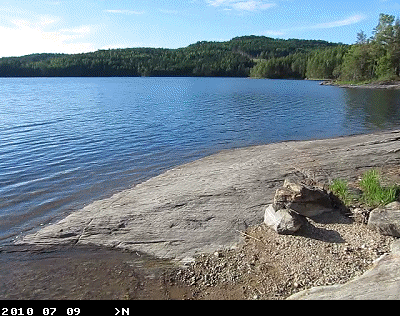 In the Orsa Finnmark: An evening boat tour on the Oreälv...


In der Orsa Finnmark: Eine abendliche Bootstour auf dem Oreälv...


I Orsa Finnmark: En kvälls-båttur på Oreälven...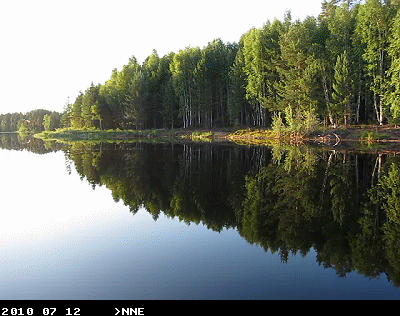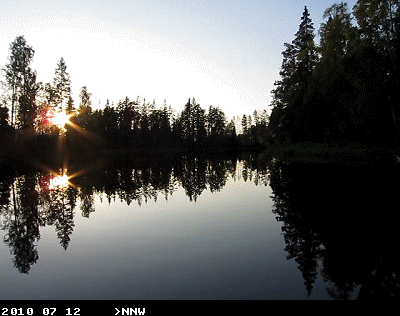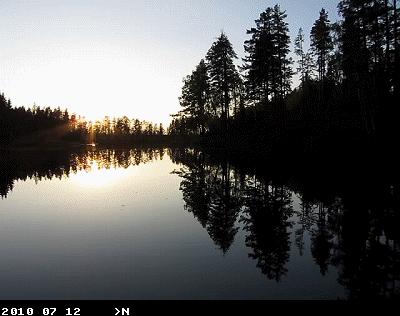 A cloudy night at a ravine...


Eine wolkige Nacht an einer Schlucht...


En molnig natt vid en ravin...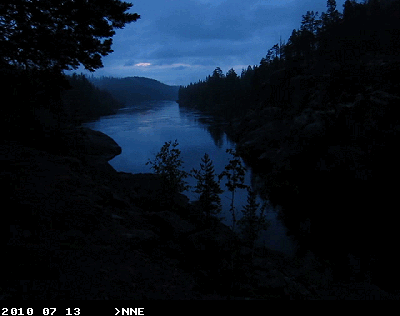 Along the Ångermanälv...


Den Ångermanälv entlang...


Längs Ångermanälven...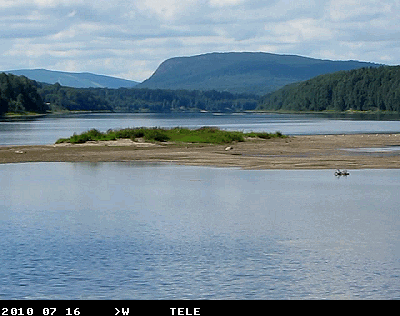 At the Bothnian Coast...


An der bottnischen Küste...


Vid den bottniska kusten...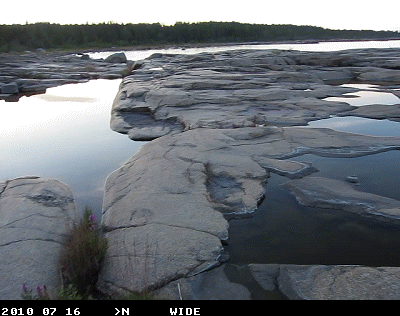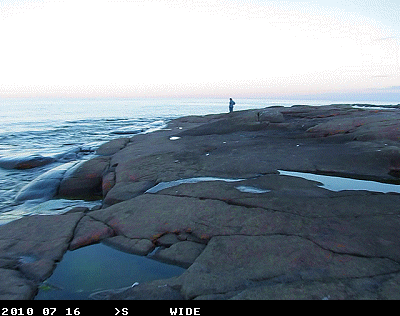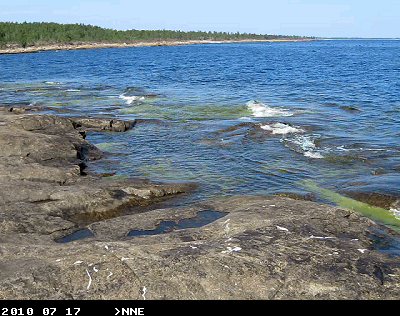 Towards Lappland, along the Öreälv...


Richtung Lappland, den Öreälv entlang...


Mot Lappland, längs Öreälven...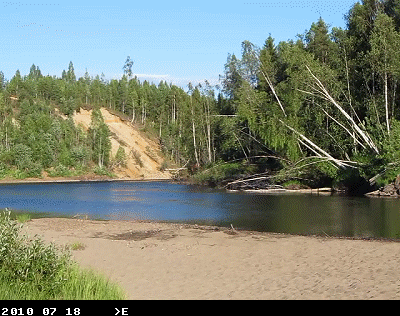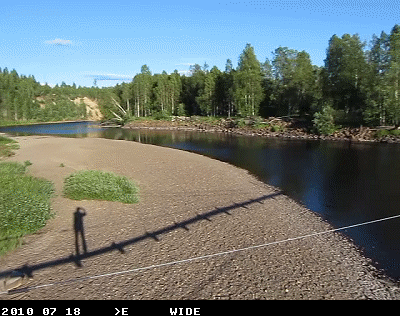 Later we follow the Lögdeälv...


Später folgen wir dem Lögdeälv...


Senare följer vi Lögdeälven...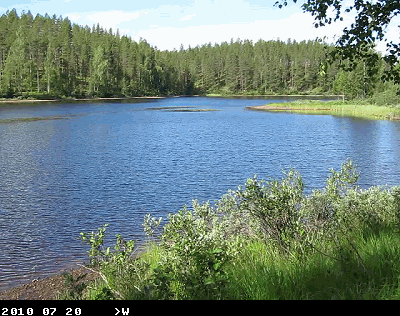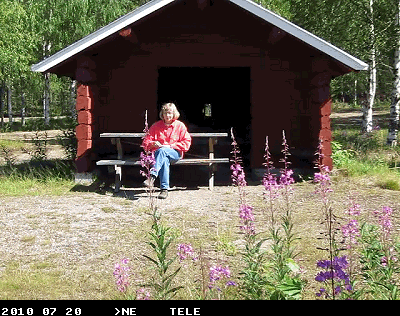 Our VW T3 Syncro 16" at a remote lake in the mountain-near woods northwest of Vilhelmina...


Unser VW T3 Syncro 16" an einem entlegenen See in bergnahem Wald nordwestlich von Vilhelmina...


Vår VW T3 Syncro 16" vid en ensam sjö i fjällnära skog nordväst om Vilhelmina...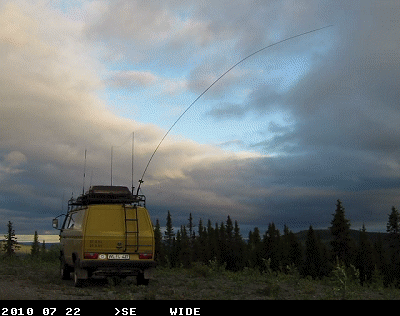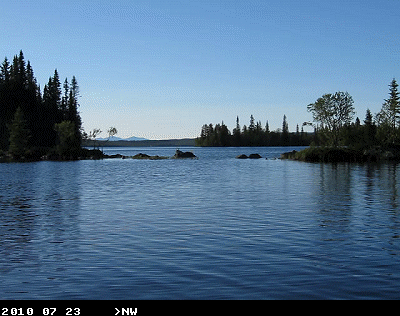 We look for an ancient settlement in the wilderness, built more than 100 years ago, today a nearly forgotten place. First we find the rests of the boat house at the shore...


Wir suchen eine verlassene Siedlung in der Wildnis, vor mehr als 100 Jahren gebaut, heute ein fast vergessener Platz. Zunächst finden wir die Reste des Bootshauses am Strand...


Vi vill uppsöka en f.d. bosättning i vildmarken, byggd för över 100 år sedan, idag en nästan bortglömd plats. Det första vi hittar är resterna av båthuset på stranden...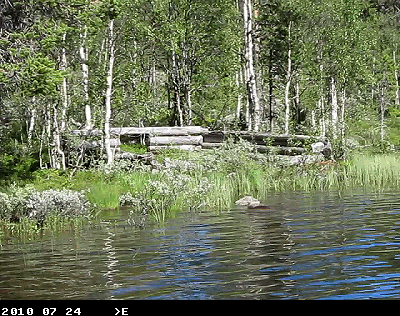 After having shed a lot of sweat and given some of our blood to the mosquitoes we finally come to a marvellous clearing with the old blockhouses...


Nachdem wir viel Schweiß vergossen und den Mücken allerhand Blut gegeben haben, erreichen wir eine herrliche Lichtung mit den alten Blockhäusern...


Efter ha spillat mycket svett och given en del av vårt blod till myggorna, kommer vi slutligen till en underbar glänta där det finns de gamla blockhusen...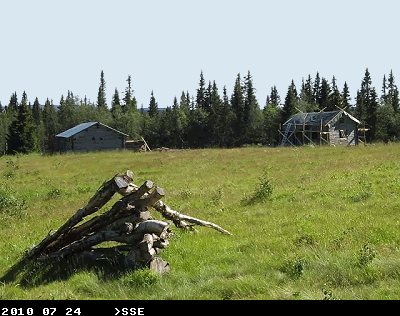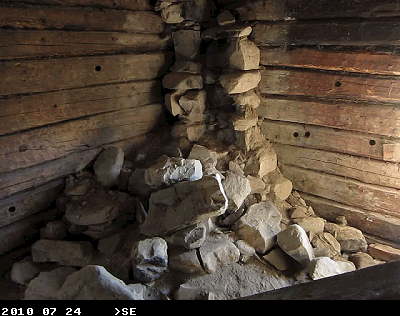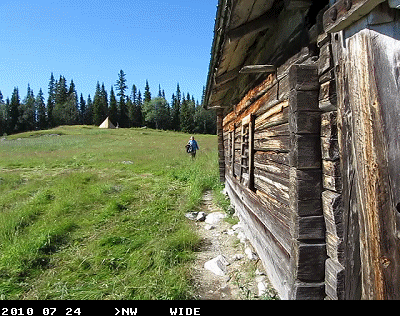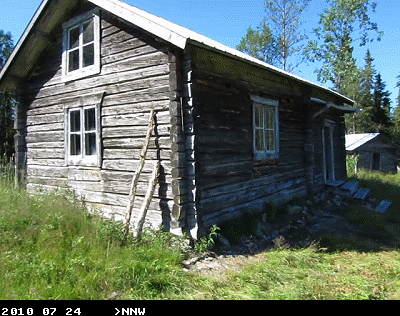 Because of the cultural value of this place a reconstruction program has been started, not easy to manage far away from any driveway...


Wegen des kulturhistorischen Wertes dieses Platzes finden Rekonstruktionsarbeiten statt, nicht einfach so weit von jedem Fahrweg...


P.g.a. det kulturhistoriska värdet av denna plats börjades ett rekonstruktionsprogram, inte lätt att genomföra långt ifrån en bilväg...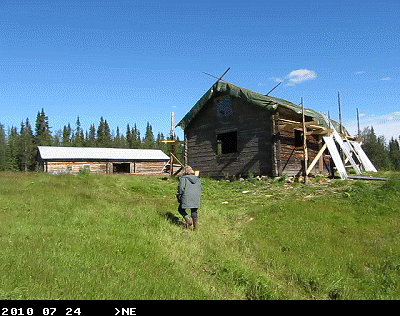 On the way back we enjoy a nice afternoon on the lake, but in the evening, a thick layer of clouds comes moving from the south...


Auf dem Rückweg erleben wir einen schönen Nachmittag auf dem See, aber am Abend kommt von Süden her eine dicke Wolkendecke...


På färden tillbaka till bilen upplever vi en trivsam eftermiddag på sjön, på kvällen kommer dock ett tjockt molntäcke söderifrån...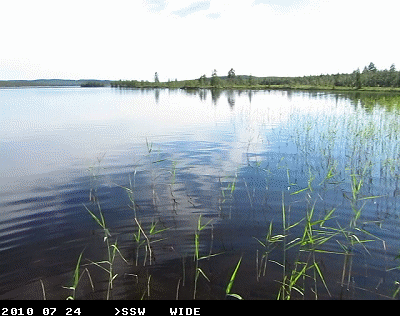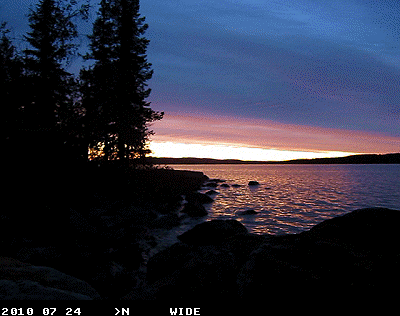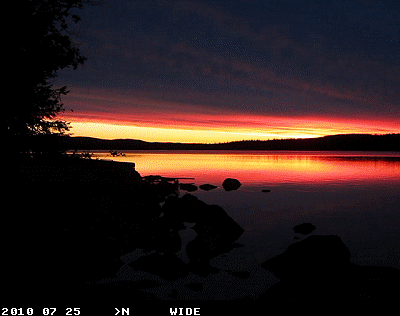 We travel on towards Arjeplog...


Wir reisen weiter Richtung Arjeplog...


Vi reser vidare mot Arjeplog...



On the way to another far point, we find ourselves on a "way", where even the terrain gear is nearly too fast...


Unterwegs zu einem weiteren abgelegenen Platz befahren wir einen "Weg", auf dem sogar der Geländegang fast noch zu schnell ist...


Återigen på väg mot en avlägsen plats kör vi en "väg", där även terrängväxeln är nästan för fort...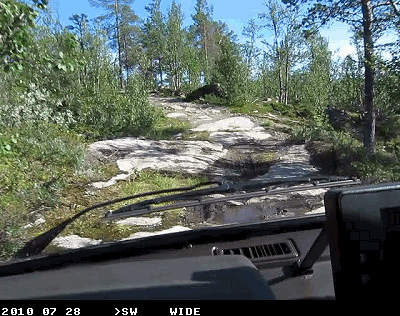 Here we stand and only look, for hours and hours...


Hier stehen wir nur und gucken, Stunde um Stunde...


Här står vi och bara tittar, timme efter timme...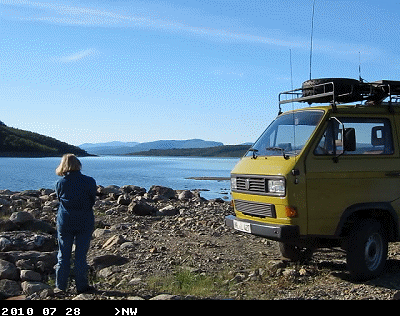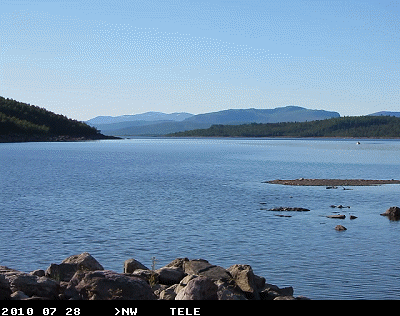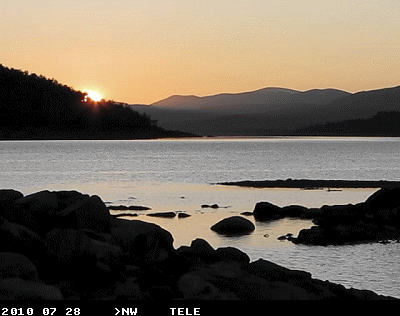 A weir from the timber floating period, not many of these facilities are still in such a good state...


Ein Wehr aus der Flößerzeit, nur wenige dieser Einrichtungen sind noch so gut erhalten...


En dammanläggning från flottningstiden, det finns inte så många kvar som är i ett sådant god skick...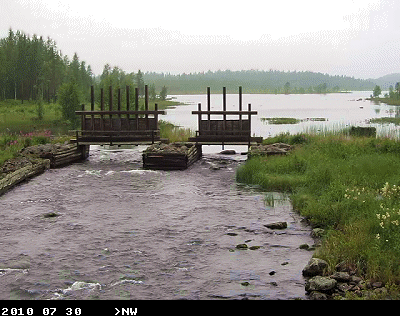 Wide land...


Weites Land...


Vidt land...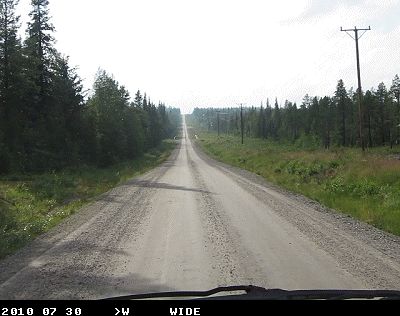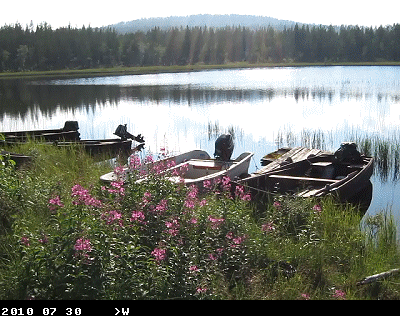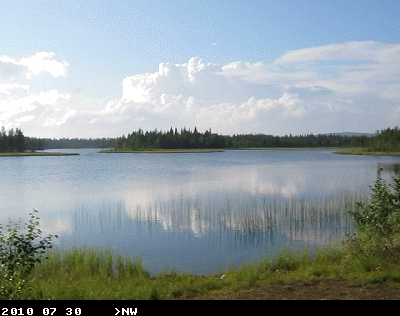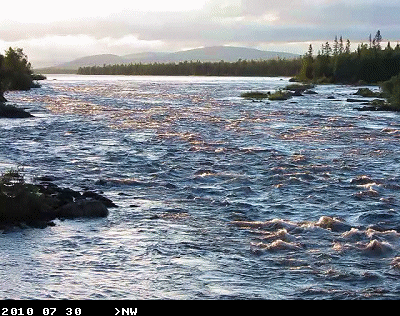 A nice evening walk in the woods near the polar circle - on the picture you don't see all the mosquitoes...


Ein schöner Abendspaziergang am Polarkreis - auf dem Bild sieht man die vielen Mücken nicht...


En skön kvällspromenad i skogen vid polcirkeln - på bilden anar man inte hur många mygg det finns...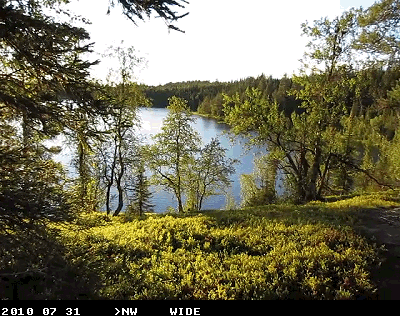 The nights get darker now, and sometimes a first smell of autumn is in the air...


Die Nächte werden jetzt dunkler, und manchmal liegt schon ein Hauch von Herbst in der Luft...


Nätterna blir allt mörkare nu, och då och då känns redan lukten av höst i luften...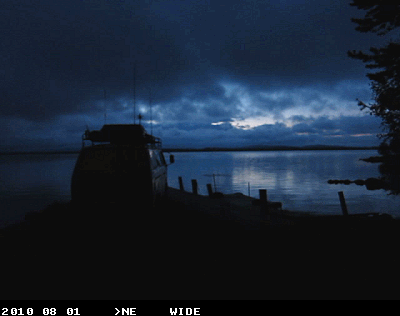 Kultsjöån with its impressive rapids...


Kultsjöån mit seinen eindrucksvollen Stromschnellen...


Kultsjöån med sina imponerande forsar...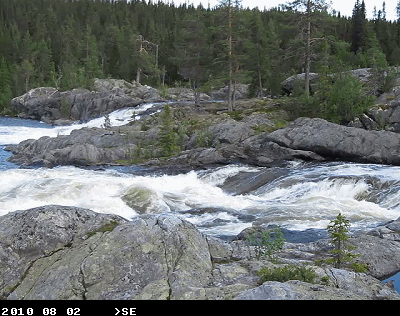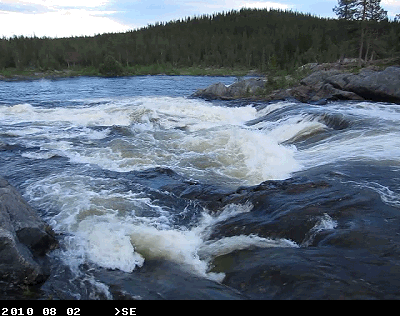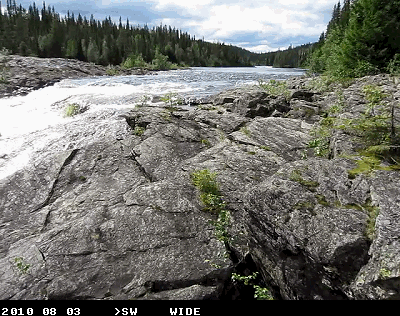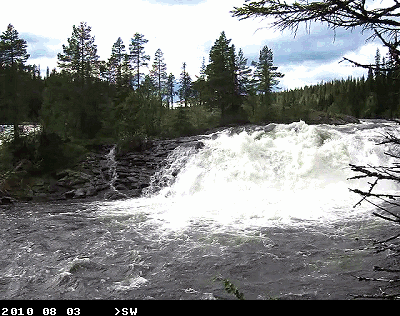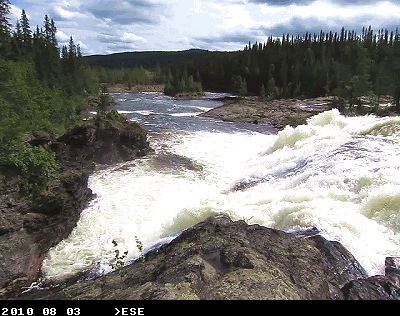 From a lake near the norwegian border we make a boat trip (with whip antenna for shortwave radio contacts) into a known beaver river...


Von einem See nahe der norwegischen Grenze aus starten wir auf eine Bootstour (mit Peitschenantnne für Kurzwellenkontakte) hinein in einen bekannten Biberfluss...


Från en sjö nära den norska gränsen startar vi på en båttur (med sprötantenn för kortvågskontakter) in till en känd bäverå...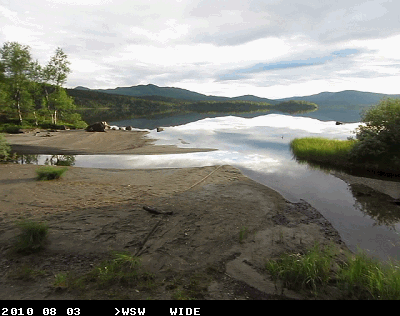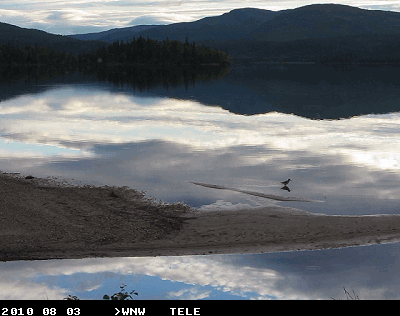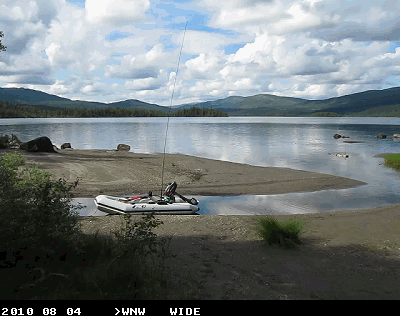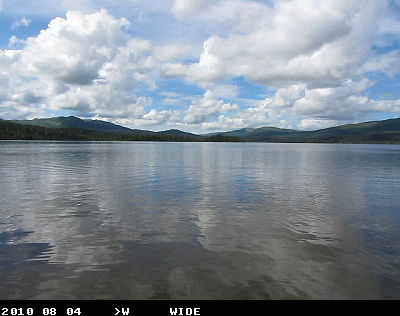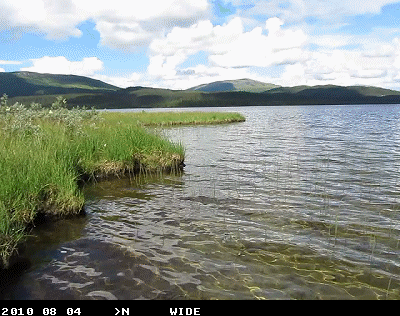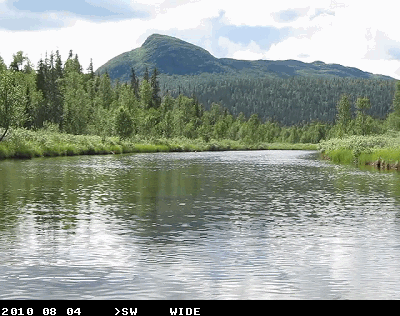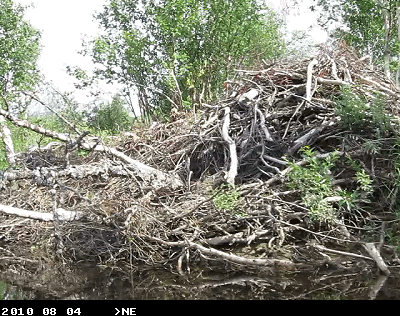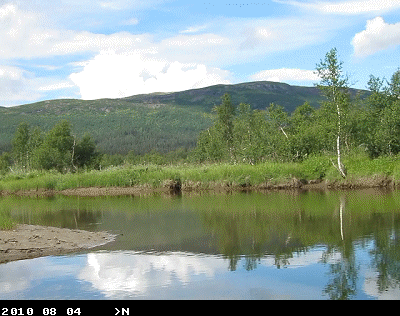 A short trip to a cave in Norway...


Ein kurzer Ausflug zu einer Höhle in Norwegen...


En kort utflykt till en grotta i Norge...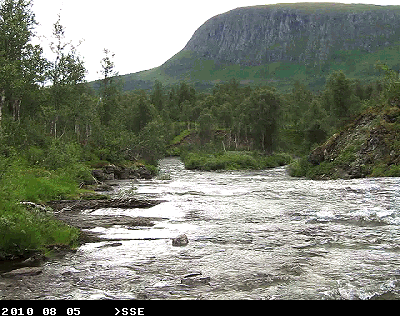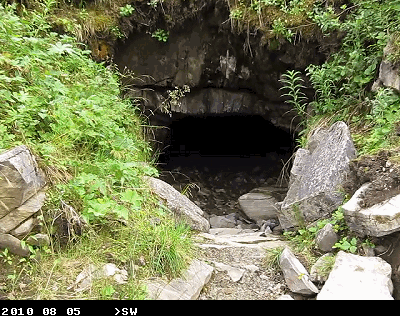 Back in Sweden: One of our favourite places and favourite light...


Zurück in Schweden: Einer unserer Lieblingsplätze und Lieblingsbeleuchtung...


Tillbaka i Sverige: En av våra favoritplatser och favoritbelysning...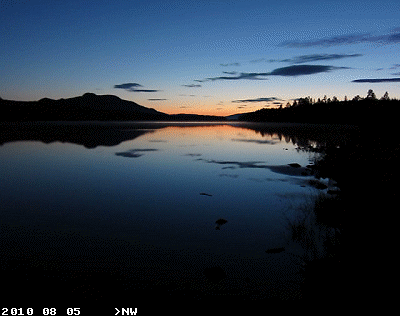 Once again in Orsa Finnmark, where we camp near a weir. Mystic rocks, an ancient timber floating canal now populated by beavers, and most important of all: not too much car traffic...


Nochmal in der Orsa Finnmark, wo wir an einem Wehr campen. Mystische Felsen, ein ehemaliger Flößerkanal, der nun von Bibern genutzt wird, und das Wichtigste: nicht zu viel Autoverkehr...


En gång till i Orsa Finnmark, där vi campar vid en damm. Mystiska hällar, en gammal flottningskanal som ny är bebodd av bävrar, och det viktigaste: inte för tät biltrafik...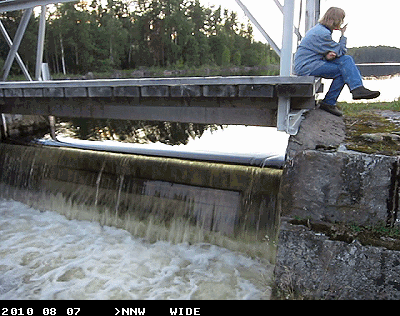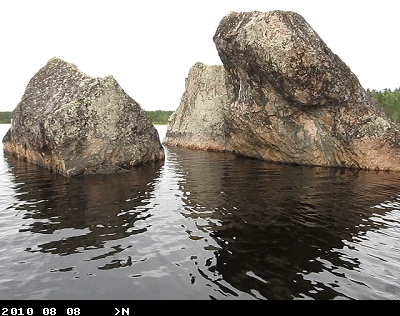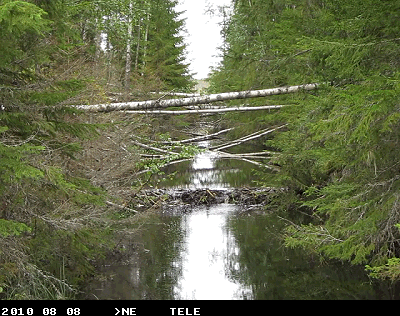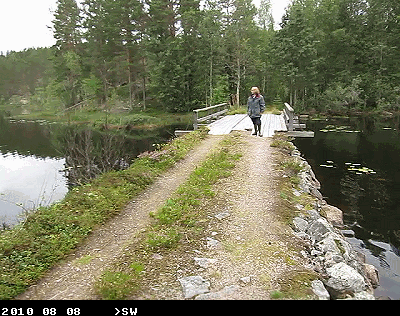 Finally we have to return to more populated areas again. At an idyllic place at the old Bergslagskanal we try to get used to "civilization" again...


Letztlich müssen wir in besiedeltere Gebiete zurückkehren. An einem idyllischen Platz am alten Bergslagskanal gewöhnen wir uns wieder an die "Zivilisation"...


Slutligen måste vi återvända till bebodda trakter. På en idyllisk plats vid Bergslagskanalen försöker vi att vänja oss vid "civilisationen" igen...



It's october and we spend two weeks in the woods of Södra Norrland and Norra Svealand...


Es ist Oktober und wir verbringen zwei Wochen in den Wäldern Södra Norrlands und Norra Svealands...


Det är oktober och vi tillbringer två veckor i Nedre Norrlands och Norra Svealands skogar...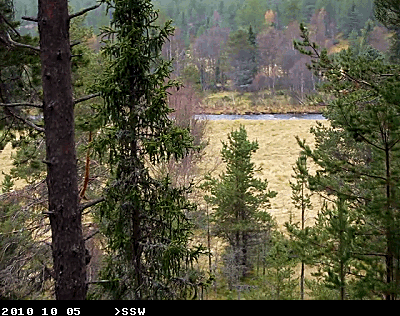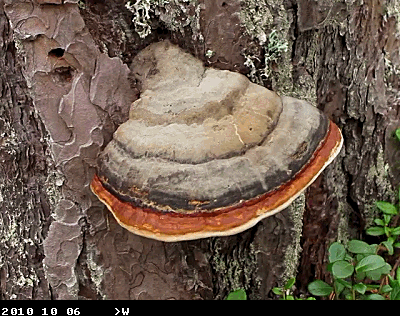 Stråbodarna is a summer pasture settlement from 1864, nearly unchanged since that time, though the area is no longer used as pasture...


Stråbodarna ist eine Almsiedlung von 1864, seit jener Zeit weitgehend unverändert, wenngleich das Gelände nicht mehr als Sommerweide verwendet wird...


Stråbodarna är en fäbod från 1864, nästan oförändrad sedan denna tid, fastän området är inte längre i bruk som betesmark...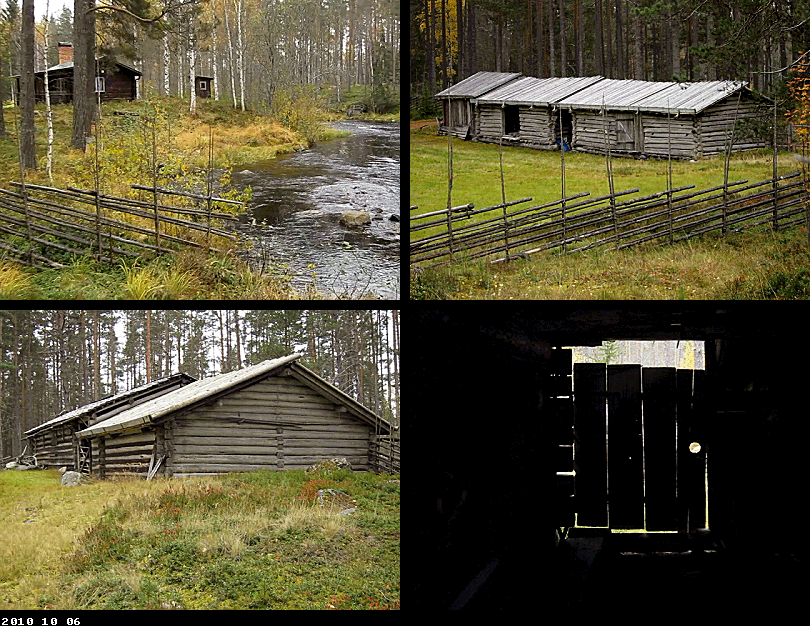 The terrain around the small river Stråån is dominated by rocks of different sizes...


Das Gelände um den kleinen Fluß Stråån herum ist geprägt durch Felsblöcke verschiedenster Größe...


Terrängen kring den lilla älven Stråån är praglad av stenblockar i olika storlek...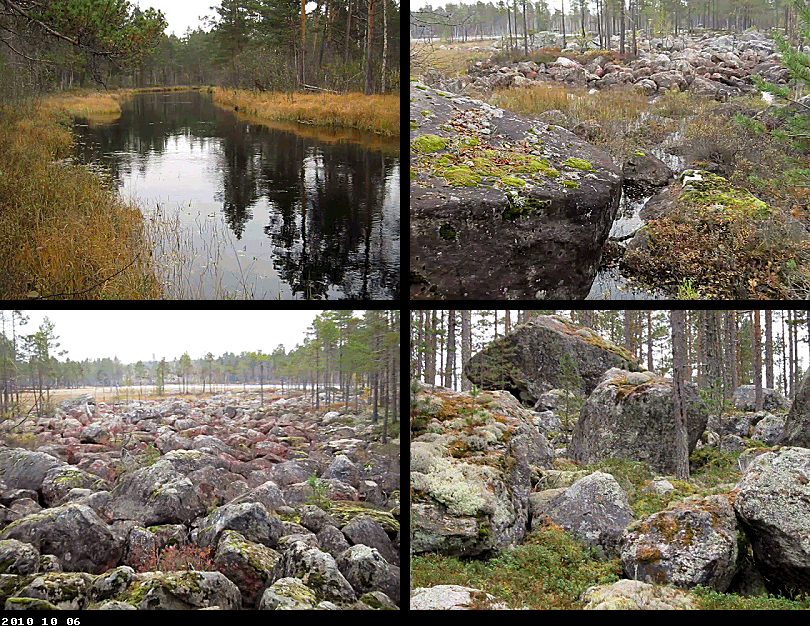 The old driveway, that connects Stråbodarna and Ejheden, runs near the lake Norra Stråsjön...


Der alte Fahrweg, der Stråbodarna und Ejheden verbindet, verläuft nahe dem See Norra Stråsjön...


Den gamla körvägen, som förbinder Stråbodarna och Ejheden, förlöper nära Stora Stråsjön...




Two lakes further upstreams...


Zwei Seen weiter stromauf...


Två sjöar längre uppströms...




Karin alone in the wood. After having seen a bear mother with cub not far away, we are extra watchful...


Karin allein im Wald. Nachdem wir eine Bärenmutter mit Jungem nicht weit von hier gesehen haben, sind wir besonders aufmerksam...


Karin ensam i skogen. Efter vi har sett en björnhona med unge inte långt härifrån, är vi extra vaksamma...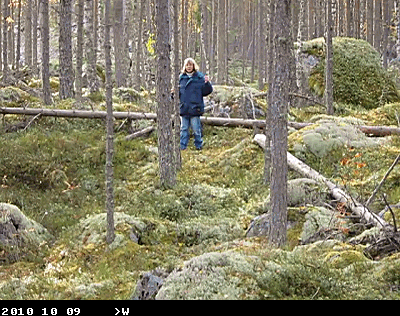 An excursion by foot to the weir of the lake Storejen. As a surprise we find the ruins of a log drivers' cottage from the beginning of the 20th century, which can not be seen on any map or aerial photo...


Eine Exkursion zu Fuß zum Wehr des Sees Storejen. Als Überraschung finden wir die Ruine einer Flößerhütte aus den Anfängen des 20. Jahrhunderts, die in keiner Karte oder Luftaufnahme zu sehen ist...


En exkursion till fots till dammen av sjön Storejen. Som överraskning hittar vi ruinen av en flottarkoja från början av 1900-talet, som syns på ingen karta eller flygfoto...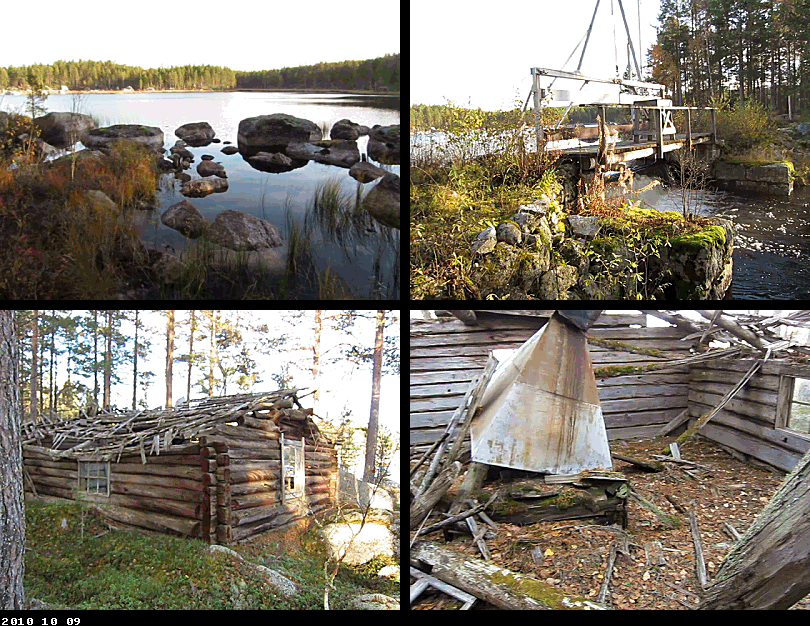 Formerly land, now a beaver lake. In the background another collapsed and forgotten cottage at the "canal" between the lakes Skärjämnaren and Tansen...


Früher Land, jetzt ein Bibersee. Im Hintergrund eine weitere verfallene und vergessene Hütte am "Kanal" zwischen den Seen Skärjämnaren und Tansen...


Förr land, numera en bäversjö. I bakgrunden även här en förfallen och bortglömd koja vid "kanalen" mellan sjöarna Skärjämnaren och Tansen...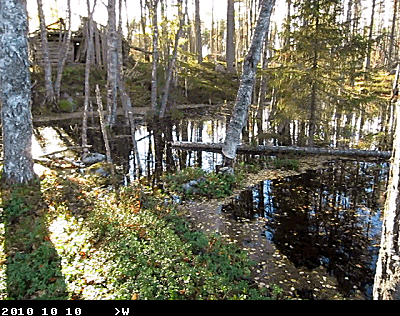 At the river Halgån in Northern Värmland - Brattfallets Kraftstation: A small weir dam [1], natural slope [2], and a waterfall named Brattfallet [3] make the river lose about 30 meters of altitude over a short distance, so that it finally continues in a ravine [4]...


Am Fluss Halgån in Nord-Värmland - Brattfallets Kraftstation: Ein kleiner Wehrdamm [1], natürliches Gefälle [2] und ein Wasserfall namens Brattfallet [3] lassen den Fluss über eine kurze Distanz etwa 30 Meter an Höhe verlieren, sodass er schließlich in einer Schlucht weiter läuft [4]...


Vid Halgån i Norra Värmland - Brattfallets Kraftstation: En liten damm [1], naturlig lutning [2] och ett vattenfall som heter Brattfallet [3] låter älven tappa ca 30 meter höjd över en kort distans, så att den slutligen fortsätter i en ravin [4]...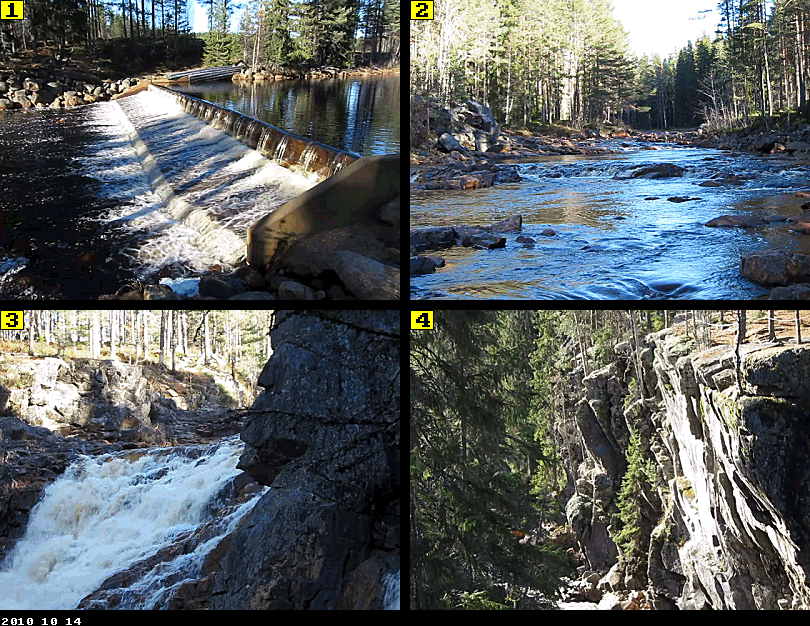 Since 1920 a part of the river's water is led through a lock [5] into a canal [6] and fed into a small reservoir lake. This buffer lake has two ways out, one is an overflow lock [7], the other lock [8] leads the water into a big water tube...


Seit 1920 wird ein Teil des Flusswassers durch eine Schleuse [5] in einen Kanal [6] geleitet und einem kleinen Magazinsee zugeführt. Dieser Puffersee hat zwei Abflüsse, der eine ist ein Überlauf [7], der andere [8] leitet Wasser in ein riesiges Rohr...


Sedan 1920 leds en del av älvens vatten genom en sluss [5] i en kanal [6] och vidare till ett litet magasin. Magasinet har två utgångar, den ena är ett utskov [7], den andra [8] är en lucka som leder vattnet i en stor tub...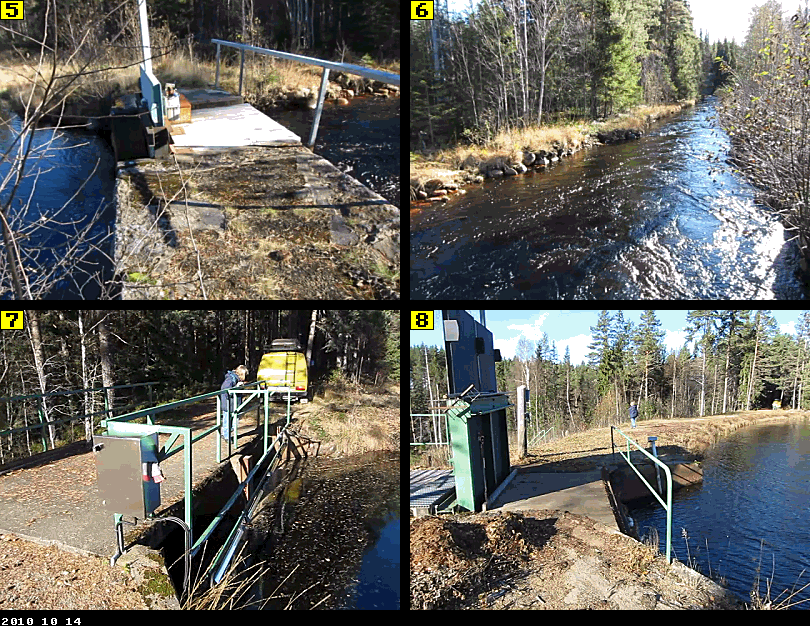 The wooden water tube [9] has a diameter of about 1.5 m [10] and leads the water over a distance of about 250 m [11] to the hydroelectric power station [12] at the lower end of the ravine, built in 1920...


Die hölzerne Wasserröhre [9] hat einen Durchmesser von etwa 1.5 m [10] und leitet das Wasser über eine Distanz von ca 250 m [11] zum Wasserkraftwerk [12] am unteren Ende der Schlucht, gebaut 1920...


Vattentuben av trä [9] har en diameter av ca 1.5 m [10] och leder vattnet över en distans av ca 250 m [11] till kraftverket [12] vid den nedre änden av ravinen, byggt 1920...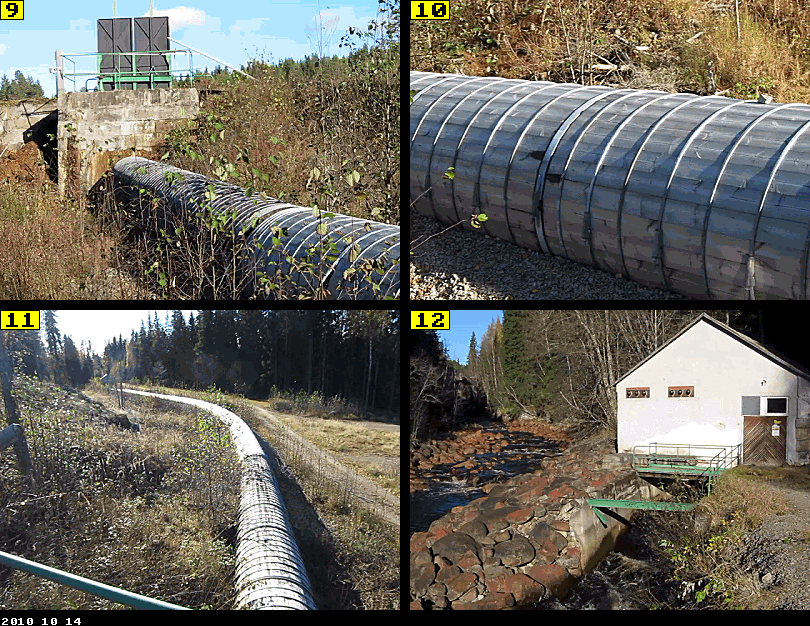 Inside there are 2 turbines with generators [13]. Each generator has a power of 0.4 MW...


Drinnen sind 2 Turbinen mit Generatoren [13]. Jeder Generator hat eine Leistung von 0.4 MW...


I det inre finns 2 turbiner med generator [13]. Varje generator har en effekt av 0.4 MW...




Objects' positions on a map...


Positionen der Objekte auf einer Karte...


Objektens positioner på en karta...