PICTURES 2020


BILDER 2020


BILDER 2020





Following an instinct, this VW T3 Syncro 16" (4WD) needs to roll to the North even this year.
It is well-equipped for tours to remote areas, and it is possible for 1 or 2 persons to live in this small space for a few months.
Thinking of the Corona Virus it is in fact easy to keep distance to people when you travel like this. Though it is sometimes really a pity to avoid possibly interesting contacts.
The antennas are part of the radio system, that enables autarkic worldwide communication on shortwave. The official callsign for the international amateur radio service is DF8HL ...



Einem Instinkt folgend muss dieser VW T3 Syncro 16" (4WD) auch dieses Jahr wieder nach Norden rollen.
Er ist gut ausgerüstet für Touren in entlegene Regionen, und es ist für 1 bis 2 Personen möglich, in diesem engen Raum einige Monate zu leben.
Im Hinblick auf die Corona-Pandemie macht es diese Art zu reisen relativ einfach, Abstand zu Menschen zu halten. Obwohl es wirklich bedauerlich ist, dass man so manchen möglicherweise interessanten Kontakt verpasst.
Die Antennen sind Teil des Funksystems, das autarke weltweite Kommunikation auf Kurzwelle erlaubt. Das offizielle Rufzeichen für den internationalen Amateurfunkdienst ist DF8HL ...



Följande en instinkt måste denna VW T3 Syncro 16" (4WD) rulla mot norr även i år.
Den är väl utrustad för turer till avlägsna regioner, och det går bra för 1 till 2 personer att leva i det lilla utrymmet i ett par månader.
Med hänsyn till Corona-pandemin är det tämligen enkelt att hålla avstånd till människor när man reser på det här sättet. Men det är verkligen synd att man nu missar att träffa intressanta människor då och då.
Antennerna är del av radiosystemet, som tillåter global kommunikation på kortvåg. Den officiella anropssignalen för den internationella amatörradiotjänsten är DF8HL ...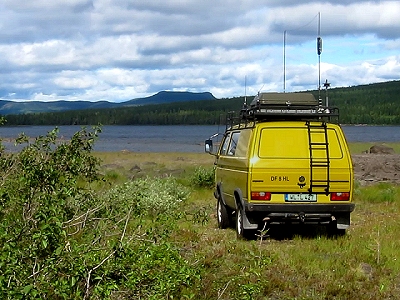 At different places in Värmland ...



An verschiedenen Plätzen in Värmland ...



På olika platser i Värmland ...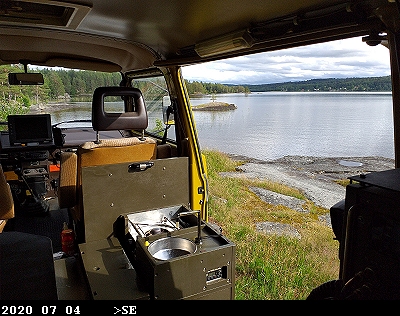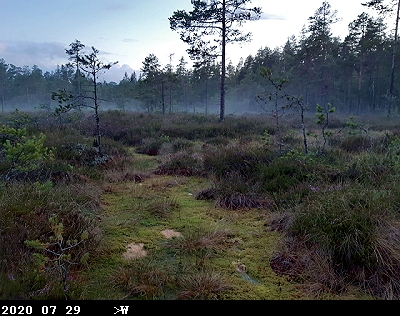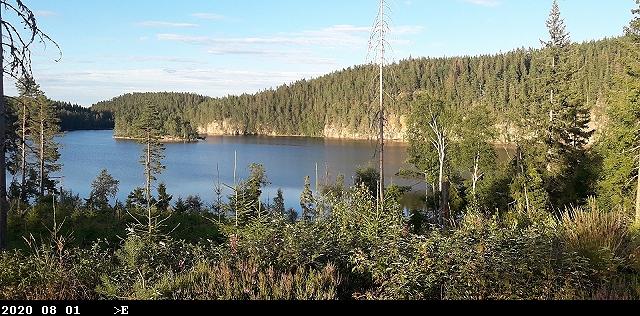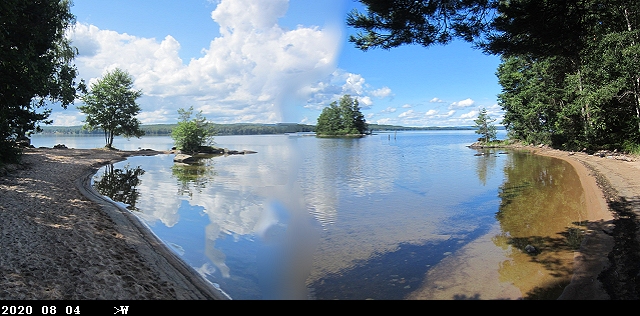 In Lapland ...



In Lappland ...



I Lappland ...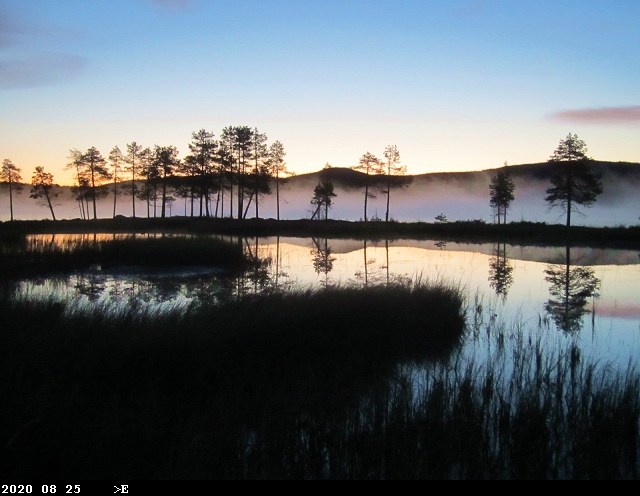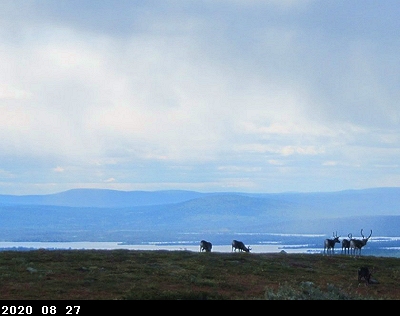 After having passed a Sami summer settlement, the track leads directly into the wilderness ...



Nach der Fahrt durch eine samische Sommersiedlung führt die Fahrspur direkt in die Wildnis ...



Efter ha passerat en samisk sommarbosättning leder spåret direkt in i vildmarken ...




A foot tour to a scientific observation cabin on top of a mountain, difficult terrain, but a marvellous view from the top ...



Eine Fußtour zu einer wissenschaftlichen Observationshütte auf einem Berg, schwieriges Gelände, aber eine wunderbare Aussicht vom Gipfel ...



En vandring till en vetenskaplig observationsstuga på en berg, svår terräng, men en underbar utsikt från toppen ...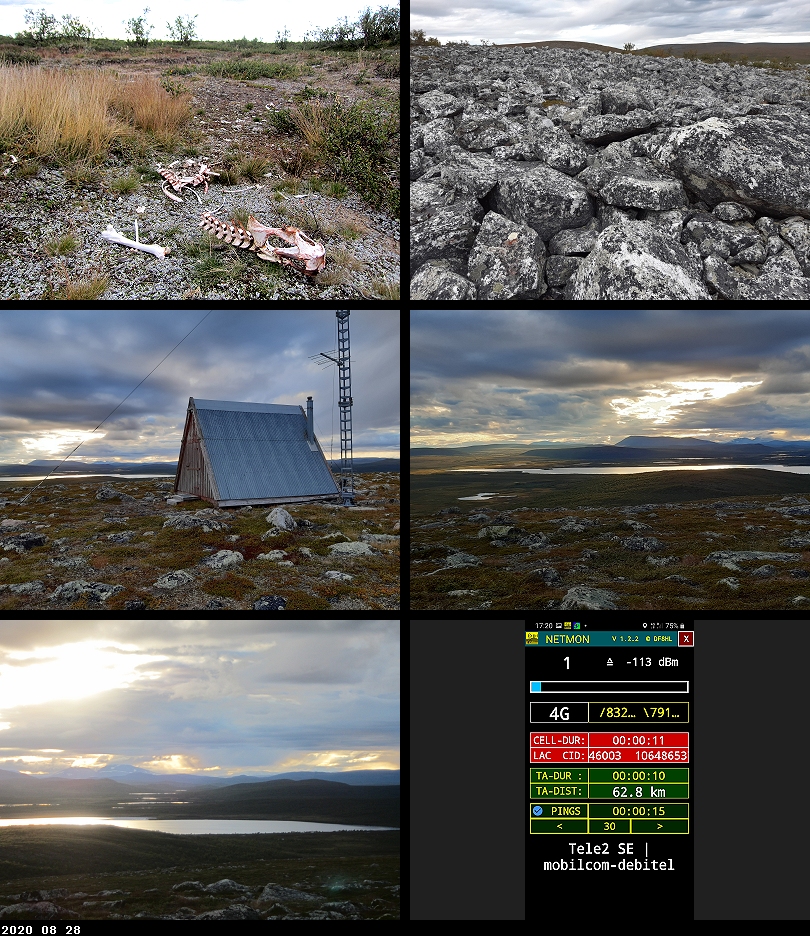 ... There is no mobile phone coverage, until on the top, where the nearest base station can be reached - 62.8 km !
But communication is all the time possible via amateur radio, with a VHF/UHF handheld radio, using the mobile station in the car (which is only some kilometers away) as relay to shortwave ...



... Es gibt hier keine Mobiltefonabdeckung, bis auf den Gipfel, wo die nächste Basisstation erreicht werden kann - 62.8 km !
Aber Kommunikation ist doch die ganze Zeit über Amateurfunk möglich, mit einem VHF/UHF-Handfunkgerät, das die Mobilstation im Wagen (der nur einige Kilometer entfernt ist) als Relais auf Kurzwelle benutzt ...



... Här finns ingen mobiltäckning, tills uppe på toppen, där den närmaste mobilmasten kan nås - 62.8 km !
Men kommunikation är dock hela tiden möjlig via amatörradio, med en VHF/UHF-handapparat, som anväder mobilstationen i bilen (som står bara några kilometer bort) som repeater till kortvåg ...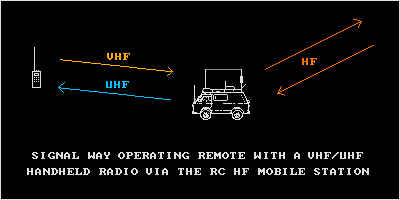 ... For more information about the radio facilities look at    DF8HL RADIO RIG  



... Mehr Information über die Funkausrüstung gibt es auf    DF8HL FUNKAUSRÜSTUNG  



... Mer information om radioutrustningen hittar du på    DF8HL RADIOUTRUSTNING  









Roadless land ...



Wegloses Land ...



Väglöst land ...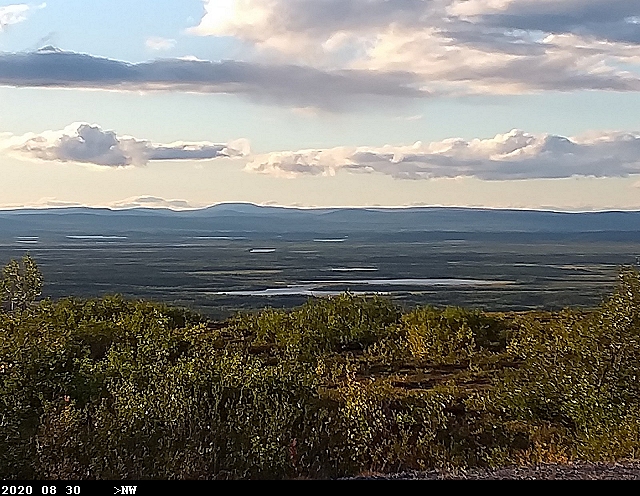 Another foot tour through this empty land. Empty? No, it is the home of reindeers and many other animals, even those who like to eat reindeer.
Here and there tracks from the reindeer herder's ATVs can be found ...



Eine weitere Fußtour durch dieses leere Land. Leer? Nein, es ist das Zuhause von Renen und vielen anderen Tieren, auch solchen, die gern Rentier essen.
Hier und da findet man Spuren von Allrad-Quads der Rentierzüchter ...



Ännu en vandring genom detta tomma land. Tom? Nej, det är hemmet till renar och många andra djurarter, även sådana som tycker om att äta ren.
Här och var träffar man på spår av renskötarnas terränghjulingar ...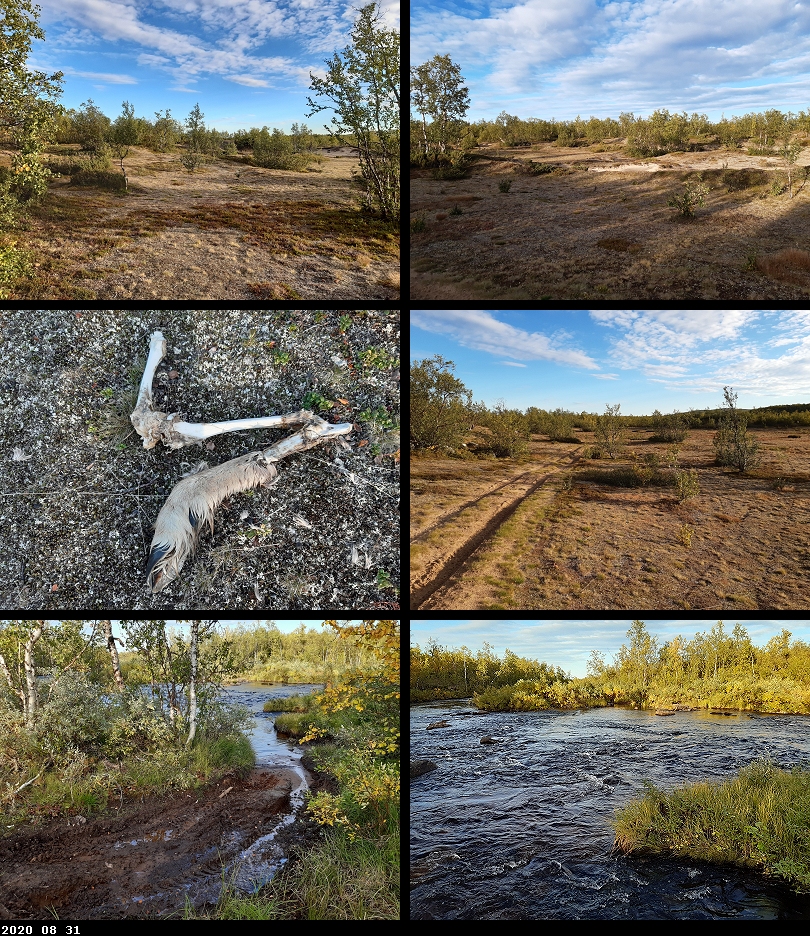 A temporarily used resting place of Sami reindeer herders in the middle of nowhere ...



Ein gelegentlich benutzter Lagerplatz samischer Rentierzüchter mitten im Nirgendwo ...



En tillfälligt använd lägerplats av renskötande samer mitt i ingenstans ...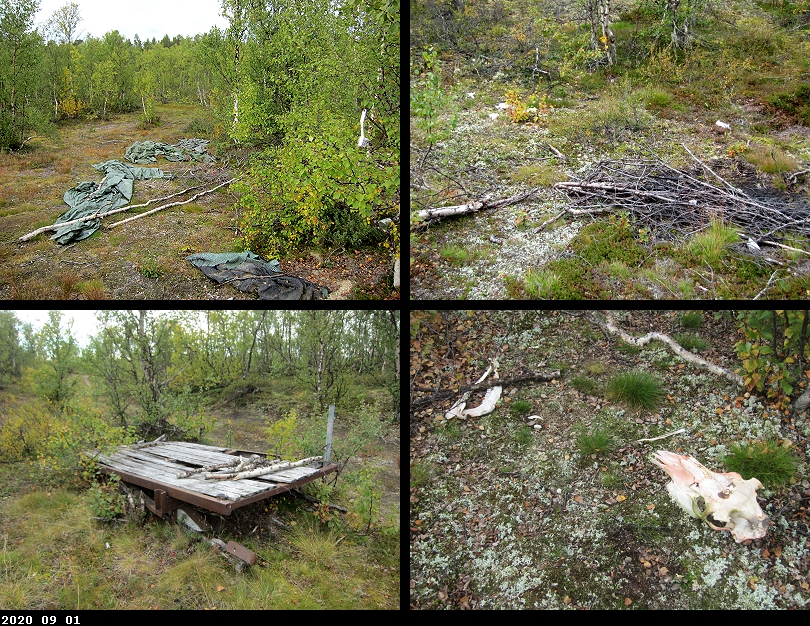 Some days later the "base station" is at another position ...



Einige Tage später ist die "Basisstation" an einem anderen Standort ...



Några dagar senare befinner sig "basstationen" på en annan position ...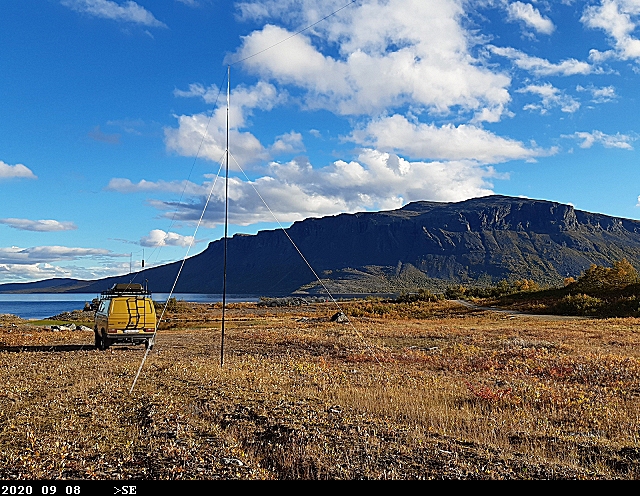 ... which is an ideal starting point for foot tours into the mountain world.
Autumn colors wherever you look ...



... der ein guter Ausgangspunkt für Fußtouren in die Bergwelt ist.
Herbstfarben wohin man sieht ...



... som är en lämplig utgångspunkt för vandringar i fjällvärlden.
Höstfärger vart man än tittar ...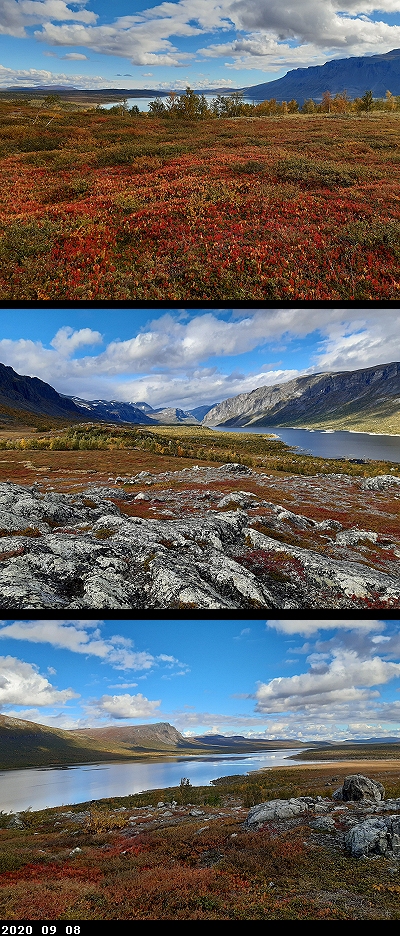 Searching a sami cot which is shown on the map, only vast rocks can be found - possibly a map error caused by misinterpreting an aerial photo ...



Auf der Suche nach einer in der Karte verzeichneten samischen Torfkote sind nur riesige Felsen zu finden - eventuell ein Kartenfehler verursacht duch Fehlinterpretation einer Luftaufnahme ...



Vid letandet efter en samisk torvkåta som är inritad på kartan blir det bara jättestora stenblock som hittas - eventuellt ett kartfel p.g.a. en feltolkning av ett flygfoto ...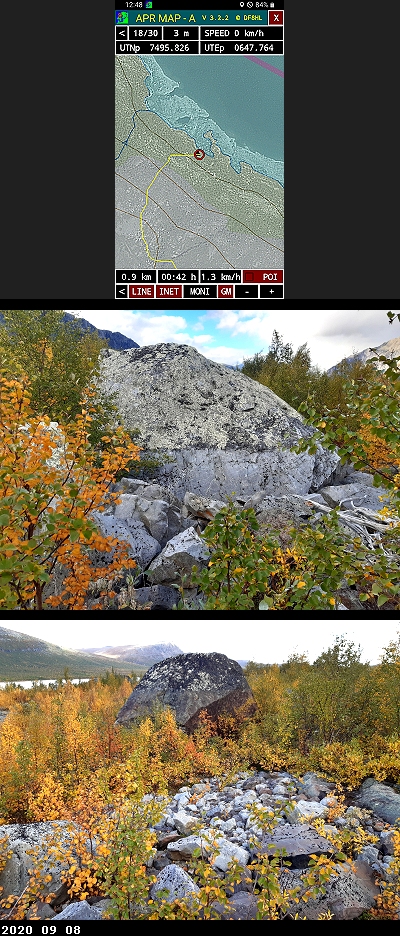 Walking on ...
The ring of stones (picture 1) is needed for a tent when Sami reindeer herders use this location as a temporary resting place.
Rocks like those in picture 2 have always played an important roll in the Sami mythology ...



Weiter zu Fuß ...
Der Ring aus Steinen (Bild 1) wird für ein Zelt benötigt, wenn samische Renzüchter diesen Platz als vorübergehenden Lagerplatz benutzen.
Felsen wie jene im Bild 2 haben immer eine wichtige Rolle in der samischen Mythologie gespielt ...



Vandringen fortsätter ...
Stenringen (bild 1) behövs för ett tält när samiska renskötare använder stället som tillfällig lägerplats.
Stenblock som sysns i bild 2 har alltid spelat en viktig roll i den samiska mytologin ...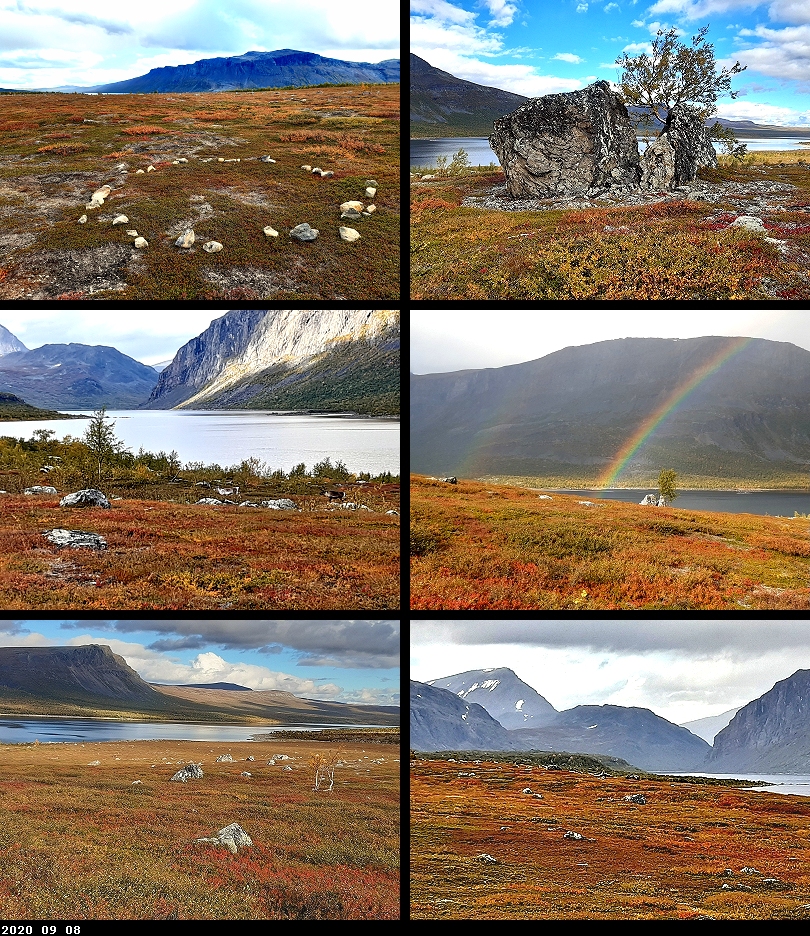 Rubber boots are recommended ...



Gummistiefel sind empfehlenswert ...



Gummistövlar rekommenderas ...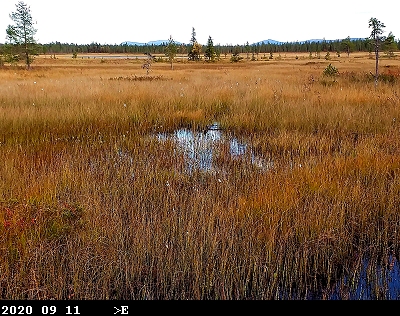 Polar lights - not so very often in the current years of low sun activity ...



Polarlicht - nicht so sehr häufig in den gegenwärtigen Jahren geringer Sonnenaktivität ...



Norrsken - inte så ofta i de nuvarande åren av låg solaktivitet ...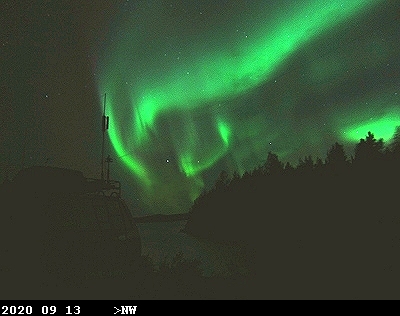 Further foot tours in regions with dense population ...



Weitere Fußtouren in Gegenden mit dünner Besiedlung ...



Ytterligare vandringar i områden med gles befolkning ...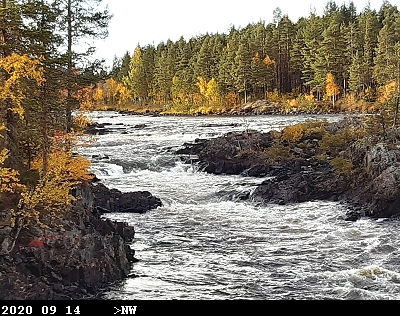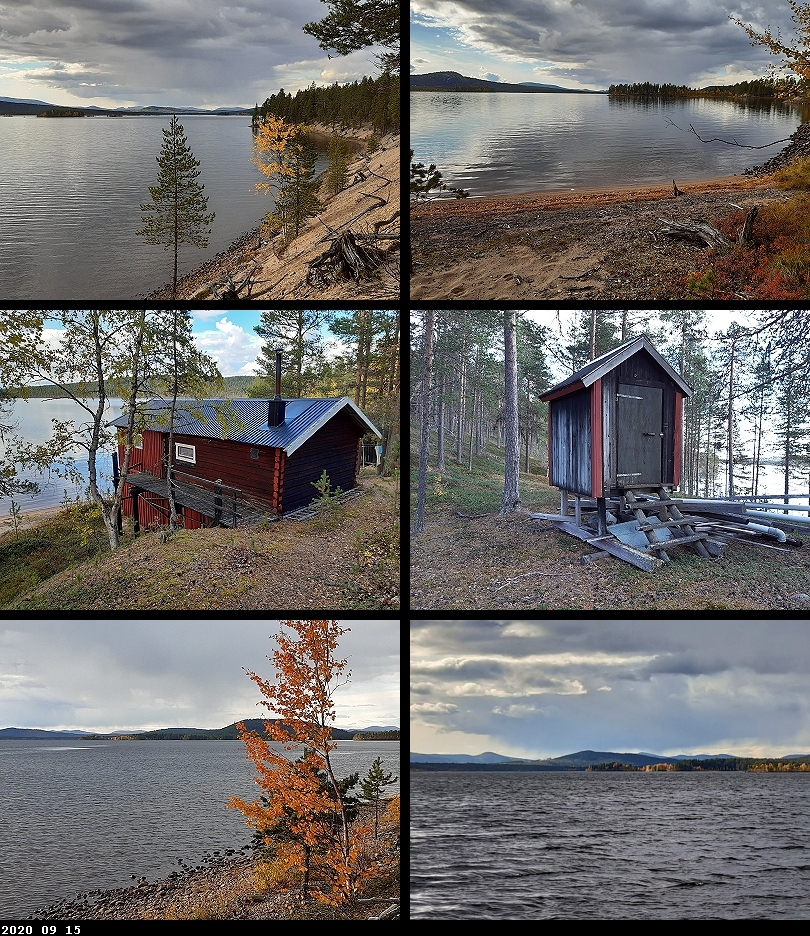 At the inland railway - the former station Vajmat ...



An der Inlandsbahn - die ehemalige Station Vajmat ...



Vid Inlandsbanan - den före detta stationen Vajmat ...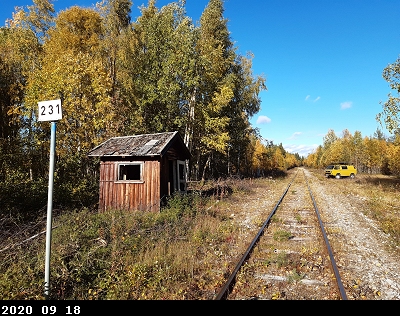 One of the old stone arch bridges along the inland railway ...



Eine der alten Steinbogenbrücken im Verlauf der Inlandsbahn ...



En av de gamla stenvalvsbroarna längs Inlandsbanan ...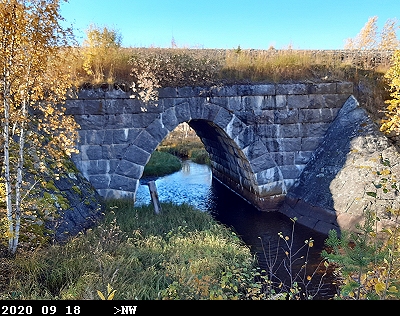 Near Jokkmokk in a nature reserve - pure nature, though there are places with relics of small mining activity ...



Nahe Jokkmokk in einem Naturreservat - reine Natur, aber es gibt Stellen mit Relikten kleiner Grubenaktivität ...



Nära Jokkmokk i ett naturreservat - ren natur, men det finns ställen med gamla spår efter småskalig gruvdrift ...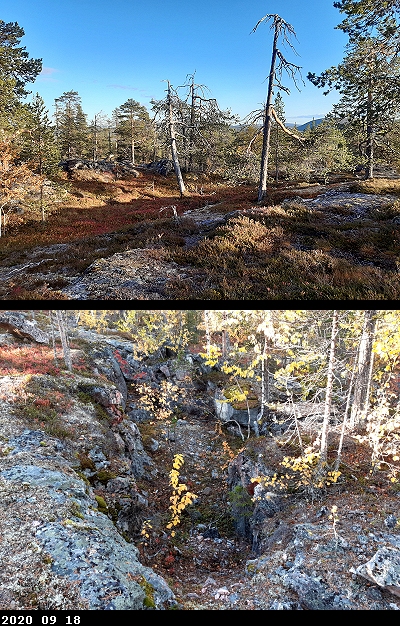 Especially this one is a view I like to enjoy again and again, for decades ...



Speziell dies ist ein Ausblick, den ich immer wieder gern genieße, seit Jahrzehnten ...



Speciellt den här vyn tycker jag om att se igen och igen, sedan årtionden ...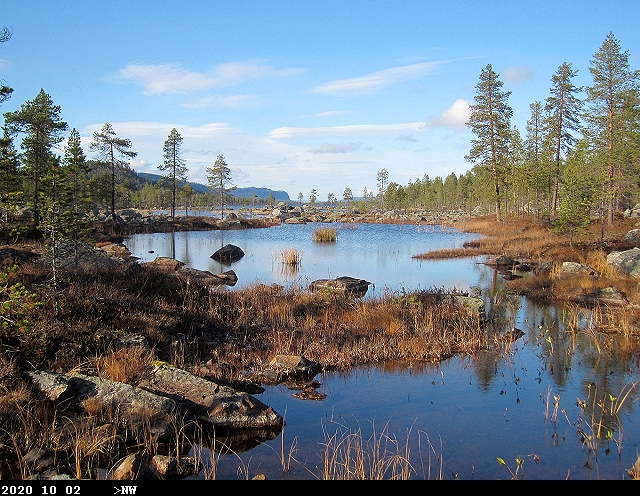 A Sami settlement in the woods, 50 km from the next village ...



Eine samische Ansiedlung im Wald, 50 km vom nächsten Dorf ...



En samisk bostad mitt i skogen, 50 km till nästa by ...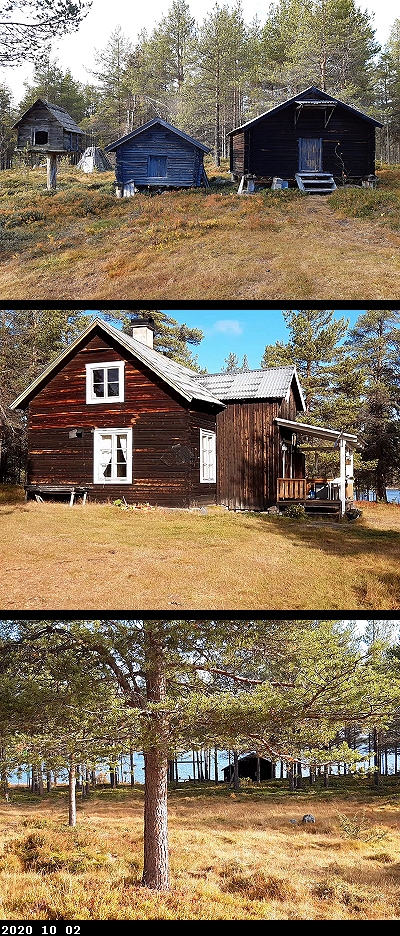 Then an excursion to the coast - to a special place at the Sea of Bothnia ...



Dann ein Abstecher zur Küste - zu einem besonderen Platz an der Bottnischen See ...



Sedan en sväng till kusten - till en speciell plats vid Bottenhavet ...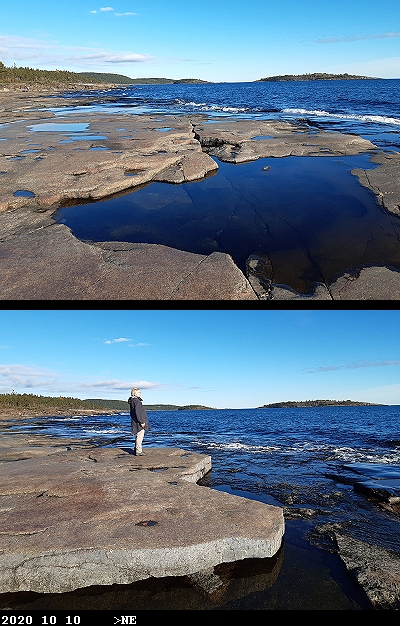 Nearly at the end of the year: A look back on the songs that have been in the focus of my musical interests (Link to YouTube):



Fast am Ende des Jahres: Ein Blick zurück auf die Songs, die im Fokus meiner musikalischen Interessen gewesen sind (Link zu YouTube):



Nästan i slutet av året: En blick tillbaka på sångerna, som har varit i fokus av mitt musikaliska intresse (länk till YouTube):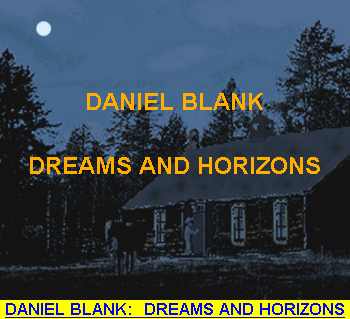 And finally the link to the main page:



Hier noch der Link zur Startseite:



Till sist länken till startsidan: