DF8HL   MULTI-RESONANT HF MOBILE ANTENNA 3LC


DF8HL   MULTIRESONANTE HF-MOBILANTENNE 3LC


DF8HL   MULTIRESONANT HF-MOBILANTENN 3LC
---

This is a version following my concept of multi-resonant mobile antennas with three LC-combinations, making the antenna resonant at 3.8, 7.2, 14.3 and 24.4 MHz in the L-version, or at 3.8, 7.2, 14,3 and 26.2 MHz in the shorter whip version...



Dies ist eine Version, die meinem Konzept von multiresonanten Mobilantennen folgt und mit drei LC-Kombinationen bestückt ist, und somit resonant ist auf 3.8, 7.2, 14.3 und 24.4 MHz in der L-Version, oder auf 3.8, 7.2, 14,3 und 26.2 MHz in der kürzeren Peitschenversion...



Här är en version som följer mitt koncept av multiresonanta mobilantenner, som har tre LC-kretsar, som gör antennen resonant på 3.8, 7.2, 14.3 och 24.4 MHz i L-versionen, eller på 3.8, 7.2, 14,3 och 26.2 MHz i den kortare sprötversionen...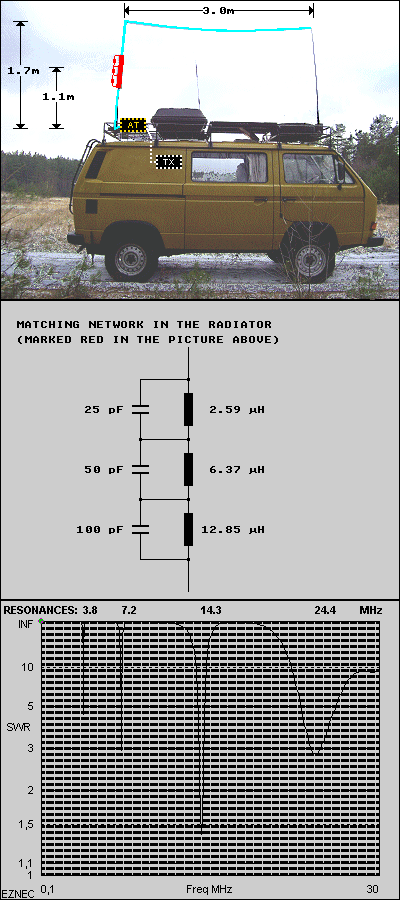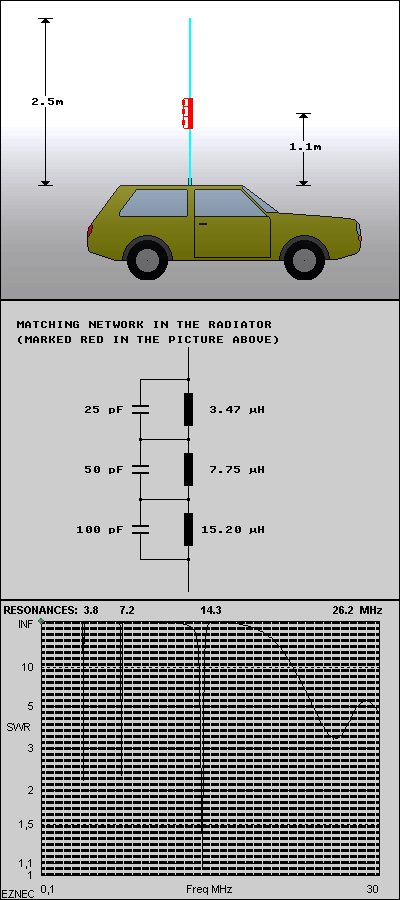 The concept of the multi-resonant HF mobile antenna is described here...



Eine Beschreibung des Konzeptes der multiresonanten HF-Mobilantenne gibt es hier...



En beskrivning av konceptet av den multiresonanta mobilantennen finns här...


DF8HL MULTI-RESONANT HF MOBILE ANTENNA






---
DF8HL HOMEPAGE
---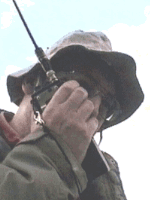 DF8HL HOMEPAGE