PICTURES 2008


BILDER 2008


BILDER 2008




In late winter the ice is beginning to melt...


Im Spätwinter beginnt das Eis zu schmelzen...


Under vårvintern börjar isen smälta...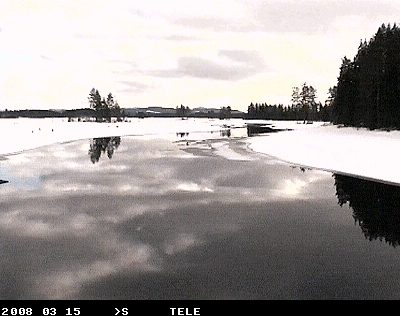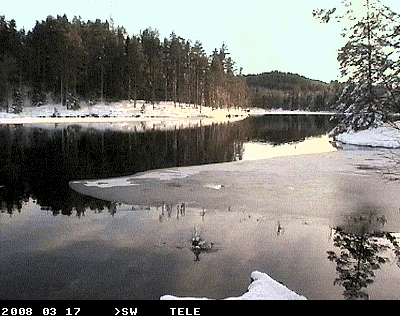 But winter can show up again with quite a lot of new snow...


Aber der Winter zeigt sich doch noch einmal mit einer Menge Neuschnee...


Men vintern visar upp sig igen med en större mängd av nysnö...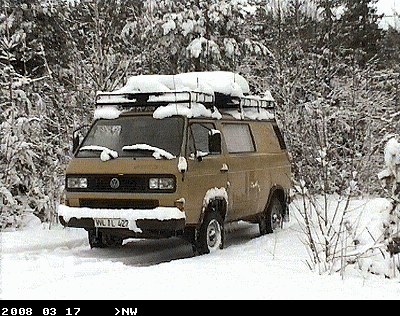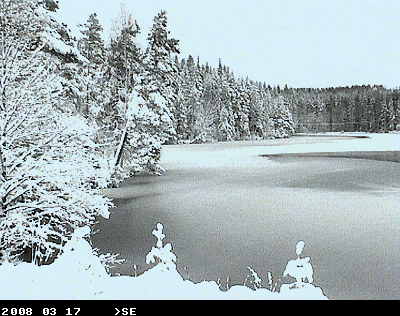 The diffuse light on the snow makes a "whiteout" - it's hard to find the exact course of the road...


Das diffuse Licht auf dem Schne führt zum "Whiteout" - es ist kaum zu erkennen, wo die Straße genau ist...


Det diffusa ljuset leder till en "whiteout" - det blir svårt att se den exakta vägföringen...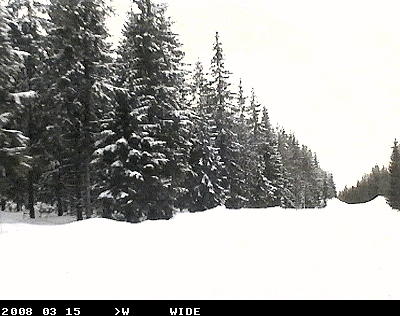 This is no fishing adventure, but the construction of a wire antenna across a small bay...


Dies ist kein Angelvergnügen, sondern der Bau einer Drahtantenne über eine kleine Bucht...


Det här är inget fiskeäventyr, utan bygget av en trådantenn tvärs över en liten bukt...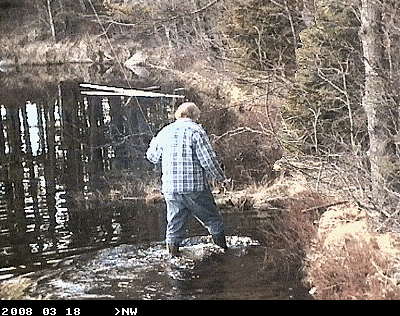 The patterns on the ice surface show the activity of gas bubbles from the bottom of the lake...


Die Muster in der Eisdecke zeigen die Aktivität von Gasblasen vom Grund des Sees...


Mönstren på isytan visar aktiviteten av gasbubblor från sjöns botten...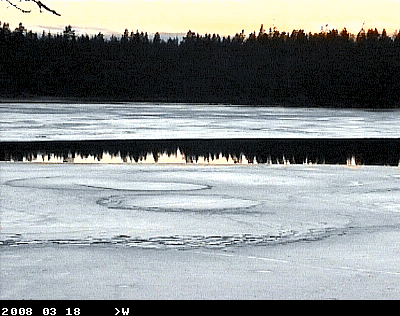 In May - less than 2 months later - nature looks different. What a contrast! ...


Im Mai - weniger als 2 Monate später - sieht die Natur anders aus. Welch ein Kontrast! ...


I maj - mindre än 2 månader senare - ser naturen annorlunda ut. Vilken kontrast! ...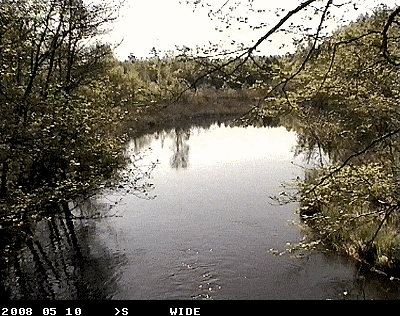 We are in the woods of Dalsland...


Wir sind in den Wäldern Dalslands...


Vi är i Dalslands skogar...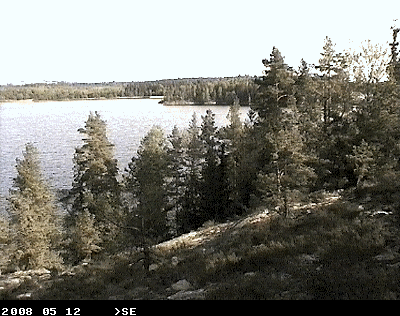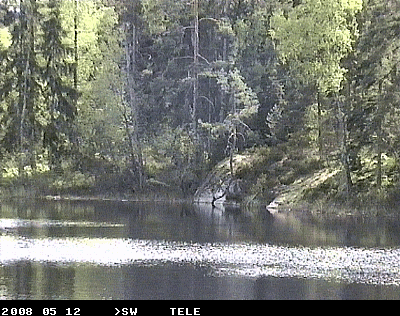 At this place, a beaver was very busy - and we have to be busy too (and our VW T3 Syncro 16"), to make the way passable again...


An dieser Stelle war ein Biber sehr fleißig - und wir müssen auch fleißig sein (und unser VW T3 Syncro 16"), um den Weg wieder passierbar zu machen...


Vid det här stället var bävern mycket flitig - och även vi (och vår VW T3 Syncro 16") måste vara flitiga, för att göra vägen passerbar igen...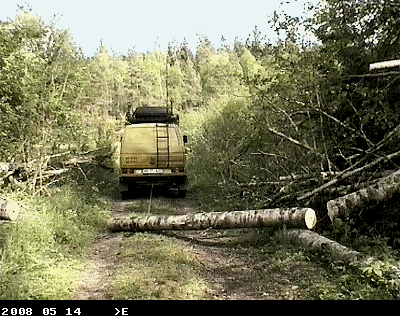 In Dalsland there are many rocky areas...


In Dalsland gibt es viele felsige Gebiete...


I Dalsland finns många klippiga arealer...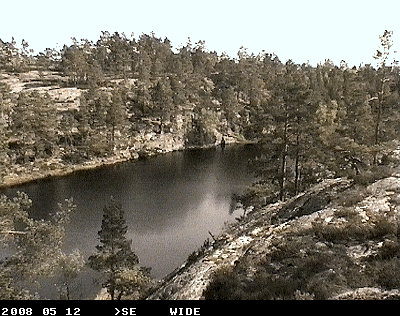 The view from one of our favourite places, only to be reached by foot...


Die Aussicht von einem unserer Lieblingsplätze, nur zu Fuß zu erreichen...


Utsikten från en av våra favoritplatser, som bara kan nås till fots...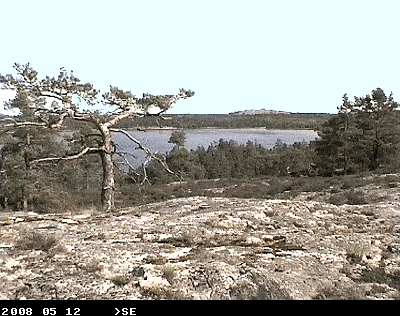 Always in contact via shortwace radio. The "thick thing" at the foot of the 7 m whip is no loading coil, but a spool with wire to be used alternatively. For more info, look at DF8HL RADIO RIG


Immer in Kontakt mit Kurzwellenfunk. Das "dicke Ding" am Fuß der 7 m Peitsche ist keine Verlängerungsspule, sondern eine Rolle mit Draht zur alternativen Nutzung. Mehr Informationen dazu gibt es bei DF8HL FUNKAUSRÜSTUNG


Alltid i kontakt via kortvågsradio. Den "tjocka saken" vid foten av det 7 m långa sprötet är ingen förlängningsspole, utan en rulle med tråd som kan användas alternativt. Mer information ser du på DF8HL RADIOUTRUSTNING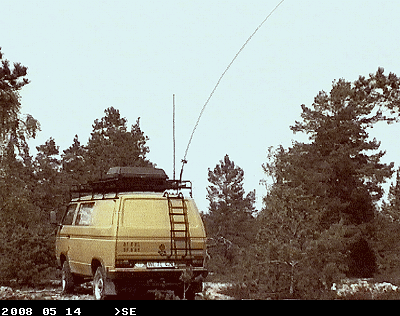 Hot summer days are the right time to be on, near, or in the water...


An heißen Sommertagen ist es herrlich auf, am oder im Wasser zu sein...


I sommarvärmen finns inget bättre än att vara på, nära, eller i vattnet...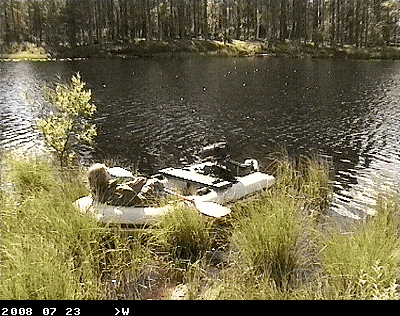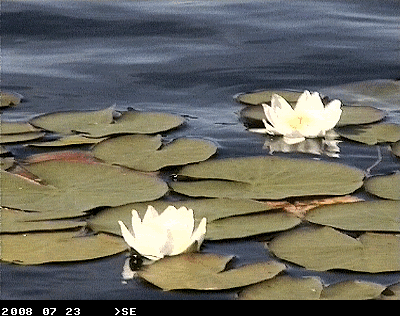 Besides of enjoying the summer, we are always looking for the few marks of human activity in these remote areas: Here we find a gravel pit from about 100 years ago, where material for a timber floating dam was taken...


Neben dem Genuss des Sommers suchen wir wie immer nach Spuren menschlicher Aktivität in diesen abgelegenen Gebieten: Hier eine Kiesgrube von vor etwa 100 Jahren, aus der Material für einen Flößerdamm entnommen wurde...


Utöver njutningen av sommaren letar vi som alltid efter spår från mänskliga aktiviteter: Här ett ca 100 år gamalt grustag, där man tog material för en flottningsdamm...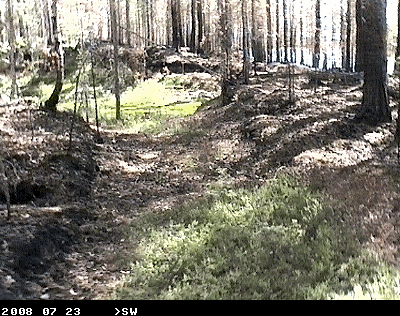 A boat tour leads us across the lake and upstreams...


Eine Bootstour führt uns über den See und stromauf...


En båttur leder oss över sjön och uppströms...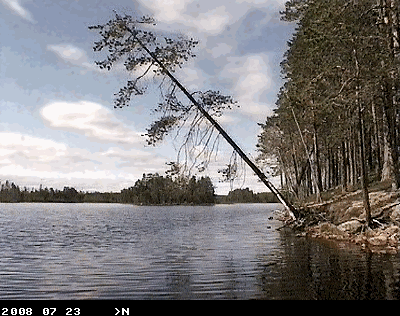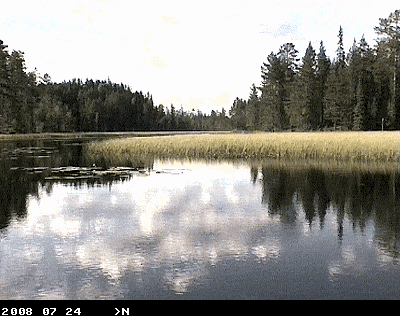 At the mouth of the river into the lake we find an ancient timber floater cabin...


An der Mündung des Flusses in den See finden wir eine alte Flößerhütte...


Vid åns mynning i sjön hittar vi en gammal flottningsstuga...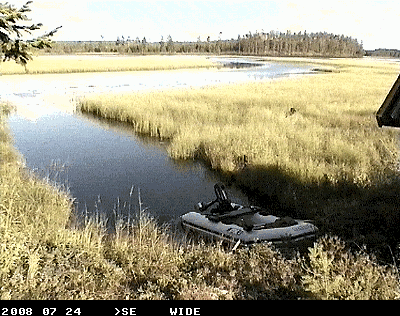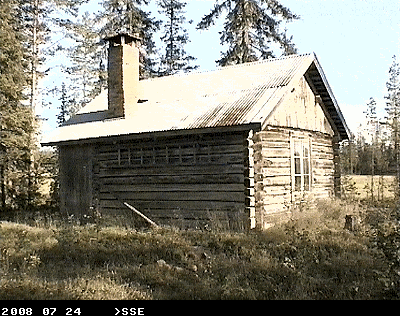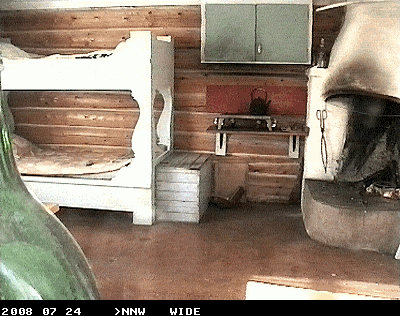 We follow the river further up, until it is no longer navigable, a place where another cabin was needed...


Wir folgen dem Fluss weiter aufwärts, bis er nicht mehr schiffbar ist, eine Stelle, an der eine weitere Hütte nötig war...


Vi följer ån längre upp tills den är inte längre farbar, ett ställe där en ytterligare stuga behövdes...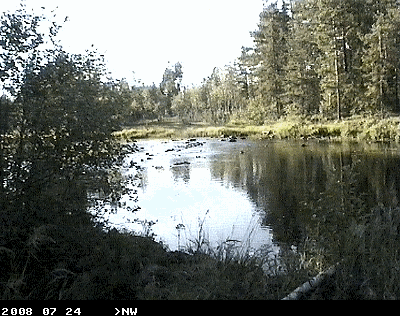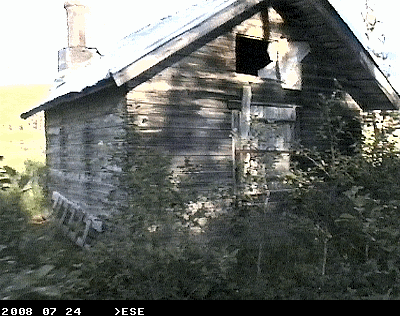 In the evening sun we are on the way back to the car...


In der Abendsonne fahren wir zurück zum Wagen...


I kvällssolen åker vi hem till bilen...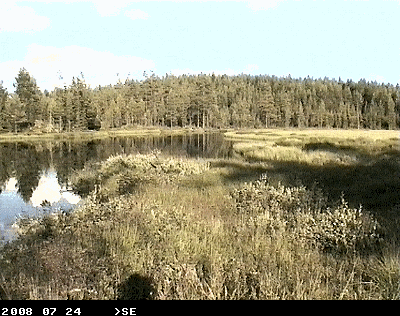 The map (background © Lantmäteriet) shows all the sites with relicts from the timber floating period we found in the area...


Die Karte (Unterlage © Lantmäteriet) zeigt alle Plätze mit Relikten aus der Flößerzeit, die wir in der Gegend fanden...


Kartan (underlag © Lantmäteriet) visar alla lämningar från flottningstiden som vi hittade i trakten...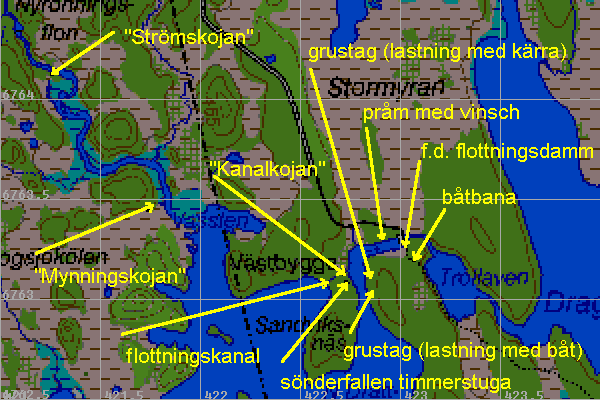 Drive-In-Bath: The ultimative way to keep your feet clean after the bath...


Drive-In-Bad: Die ultimative Art, nach dem Baden saubere Füße zu haben...


Drive-In-Badet: Den ultimativa lösningen för att ha rena fötter efter badet...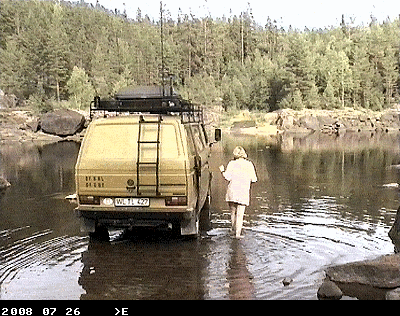 River Hårkan in its deep bed of sand/sandstone...


Der Fluss Hårkan in seinem tiefen Bett aus Sand/Sandstein...


Hårkan i sin djup bädd av sand/sandsten...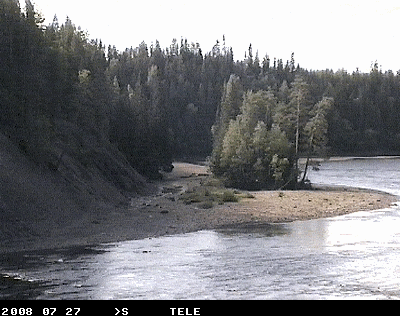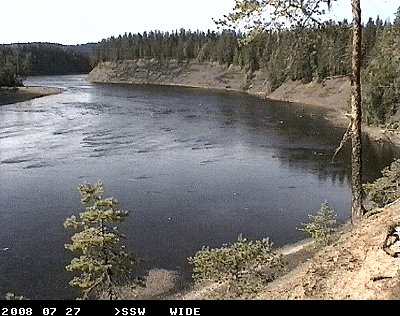 At the river Gideälven we are again at a lake which is part of the river...


Am Fluss Gideälven sind wir wieder an einem See, der Teil des Flusses ist...


Vid Gideälven är vi ännu en gång vid en sjö, som är del av älven...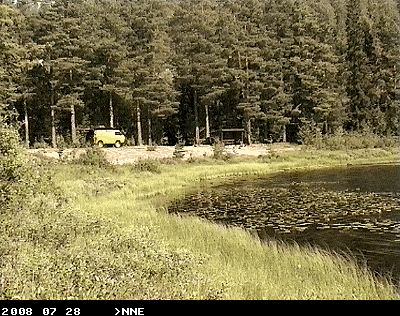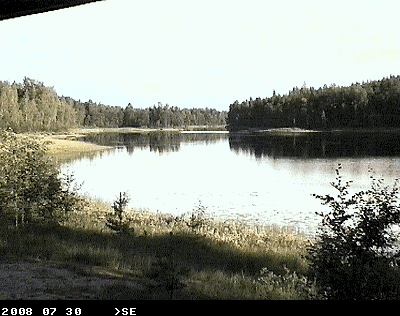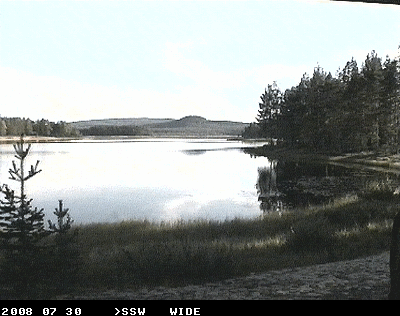 Even here we find relicts from the floating period...


Auch hier finden wir Relikte aus der Flößerzeit...


Även här finns lämningar från flottningstiden...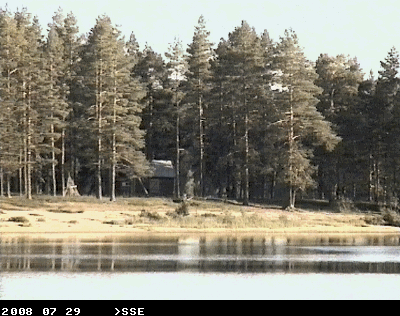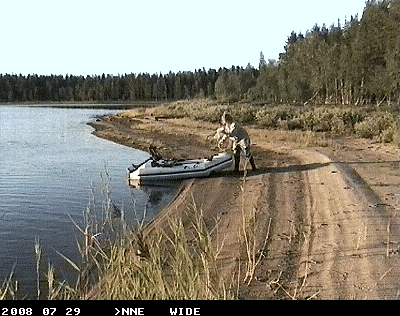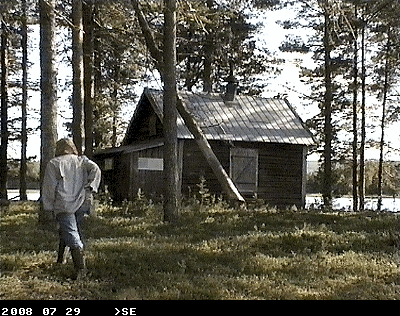 A beaver gets frightened and dives with a loud splash, warning his family...


Ein Biber erschrickt und taucht mit einem lauten Platsch, um seine Familie zu warnen...


En bäver blir förskräckt och dykar med en hög plask, för att varna sin familj...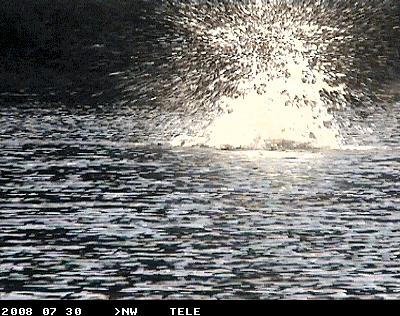 A little bit tired after a lot of paddling and towing through flatwater...


Etwas müde vom vielen Paddeln und Treideln durch Flachwasser...


Lite trött efter mycket paddling och dragning genom flatvatten...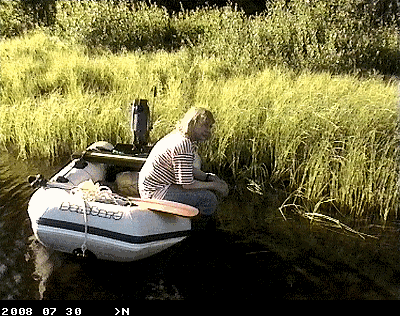 The VHF contact to the car is weak, the radio has to be held high to send APRS data...


Der VHF-Kontakt zum Wagen ist schwach, das Handgerät muss hoch gehalten werden, um APRS-Daten zu senden...


VHF-förbindelsen till bilen är svag, radion måste upp för att kunna sända APRS-data...



Behind every curve the character of the river may change...


Hinter jeder Kurve kann sich der Charakter des Flusses ändern...


Efter varje kurva kan älven ändra sin karaktär...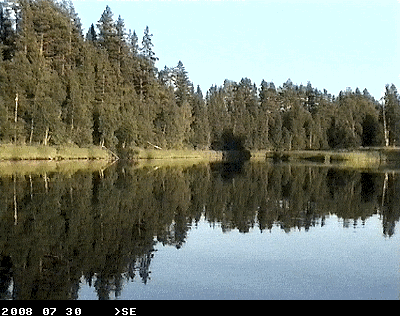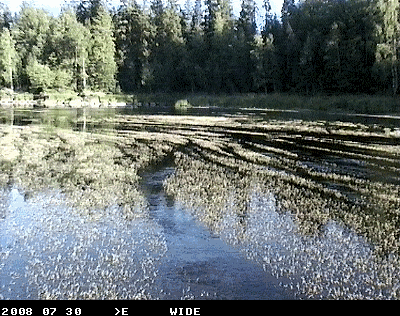 Trouble with the outboarder... finally it's running again...


Probleme mit dem Außenborder... schließlich läuft er wieder...


Problem med utbordaren... slutligen funkar den igen...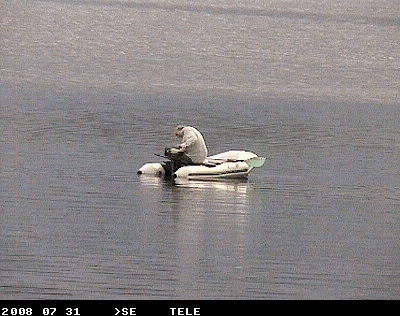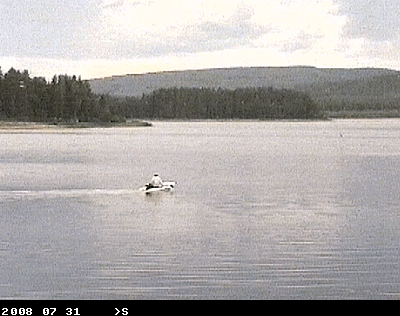 The way up to Storrisberget is steep and rocky. At about 80 m asl you find places where the waves of the sea carved out the rock, when the land was lower, not long after the ice age...


Der Weg auf Storrisberget ist steil und felsig. In ca 80 m Höhe gibt es Stellen, wo die Meereswellen die Klippen geformt haben, als das Land tiefer lag, nicht lange nach der Eiszeit...


Vägen upp till Storrisberget är brant och klippig. I ca 80 m höjd finns ställen där havsvågorna urholkade berget, då landet var lägre, snart efter istiden...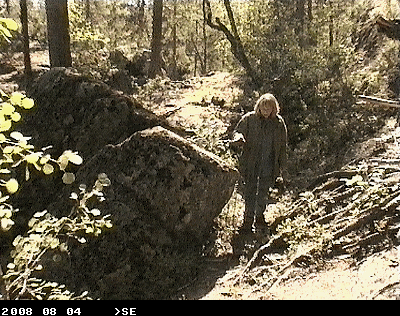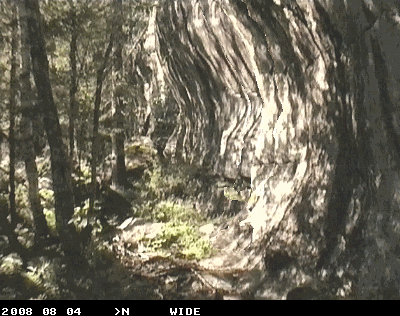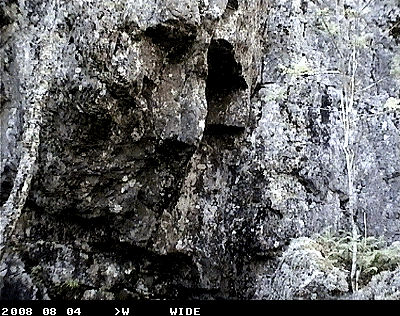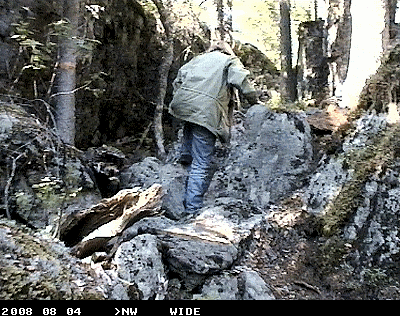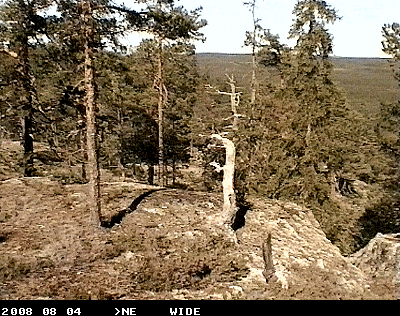 At the river Lögdeälv we watch a beaver...


Am Fluss Lögdeälv beobachten wir einen Biber...


Vid Lögdeälven observerar vi en bäver...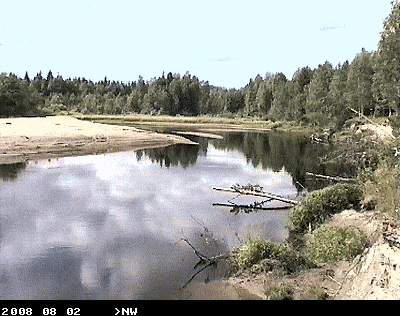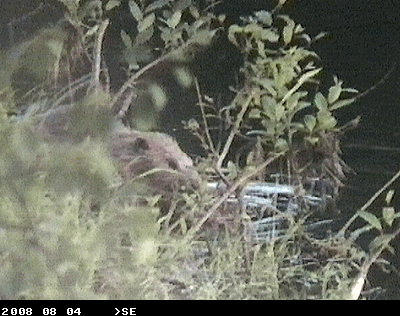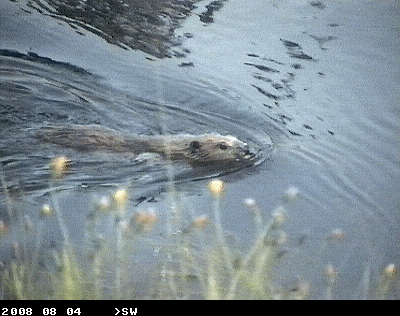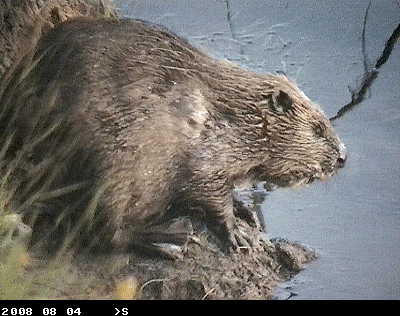 We leave the Lögdeälv region and travel on to the north...


Wir verlassen die Lögdeälv-Region und reisen weiter nach Norden...


Vi lämnar Lögdeälvsregionen och fortsätter mot nord...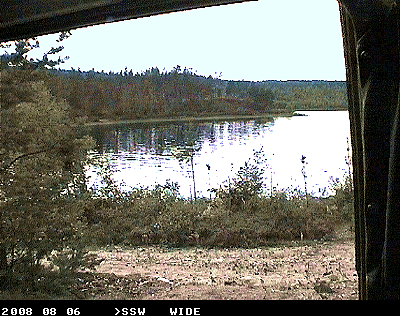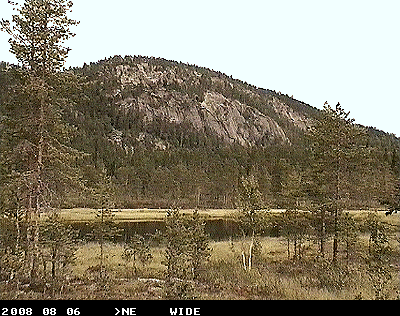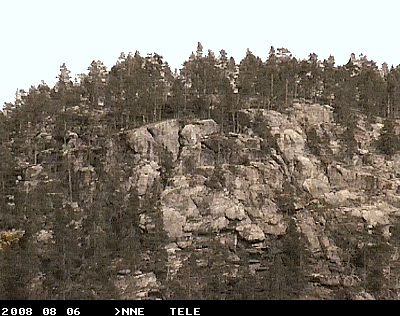 Finally we come to "Bårgåheden", a barren forest landscape...


Schließlich kommen wir nach "Bårgåheden", einer kargen Waldlandschaft...


Slutligen kommer vi fram till "Bårgåheden", ett karg skogslandskap...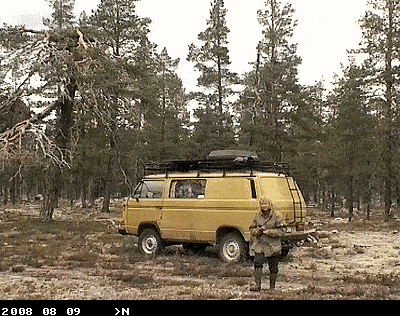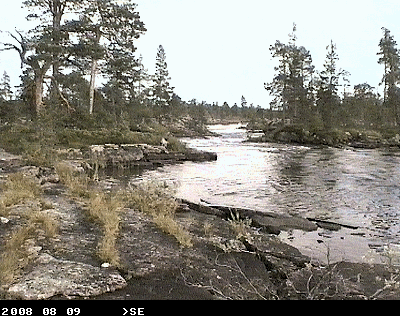 A sami reindeer breeder family brings up a reindeer calf, which had not been accepted by its mother...


Eine samische Rentierzüchterfamilie zieht ein Renkalb auf, das nicht von seiner Mutter angenommen worden war...


En samisk renskötarfamilj föder upp en renkalv, som inte blev accepterad av sin mor...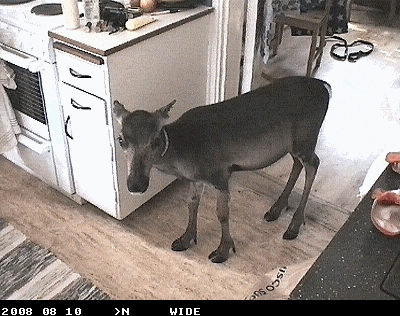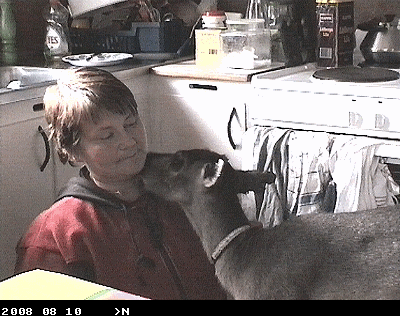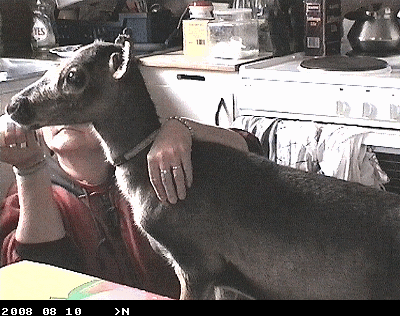 A migrating beaver on his way to a new lake...


Ein wandernder Bieber auf dem Weg zu einem neuen See...


En bäver på vandring till en ny sjö...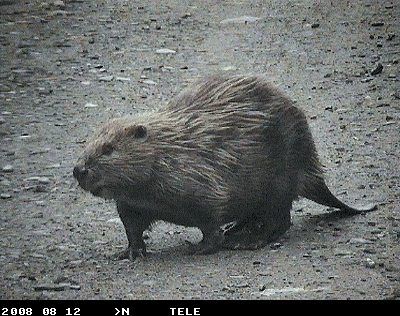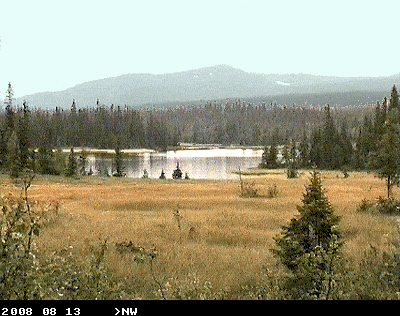 Härbergsdalen in northern Jämtland - quite remote and autarkic...


Härbergsdalen im nördlichen Jämtland - recht abgelegen und autark...


Härbergsdalen i norra Jämtland - rätt avlägsen och självförsörjande...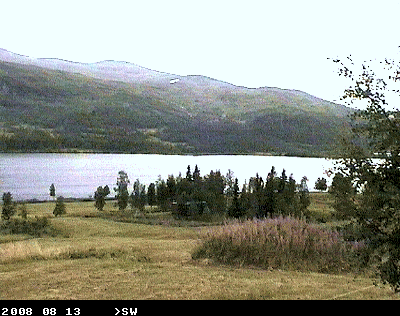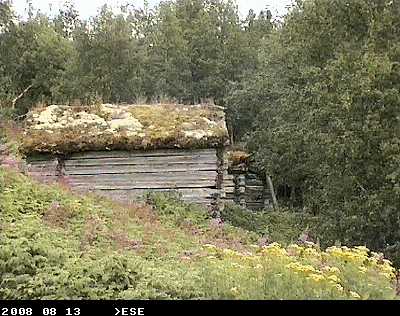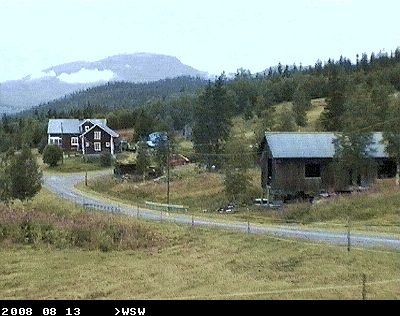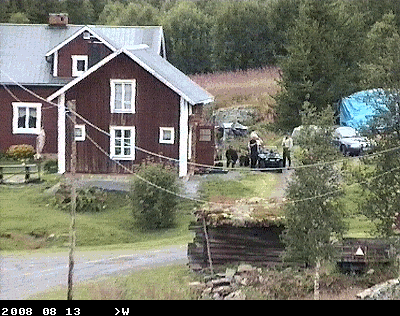 At a lake in Orsa Finnmark. In the 1940s there had been a dam station for timber floating. You still find insulators at some trees - relicts of a 1-wire morse telegraph line. Today it's more likely to meet bears than people...


An einem See in Orsa Finnmark. In den 1940ern war hier eine Dammstation für die Flößerei. Man findet noch Isolatoren an einigen Bäumen - Reste einer 1-Draht-Morsetelegrafenleitung. Heute trifft man hier eher Bären als Menschen...


Vid en sjö i Orsa Finnmark. Under 1940-talet fanns här en flottningsdammkoja. Vid några träd kan man hitta isolatorer - resterna av en 1-trådig morsetelegraflinje. Idag är det mer sannolikt att träffa björnar än människor...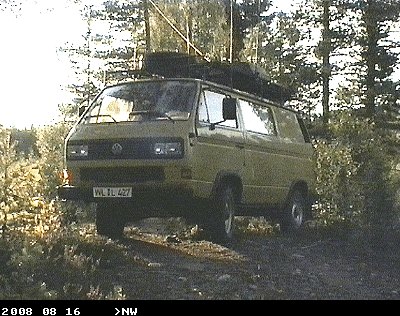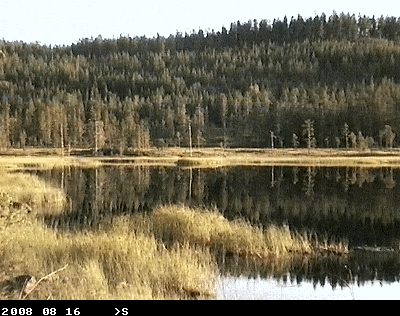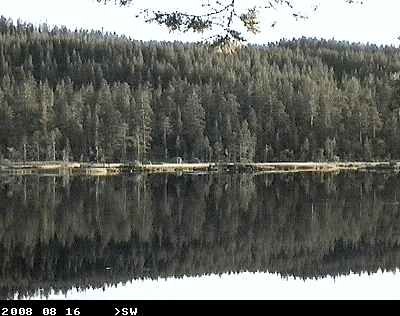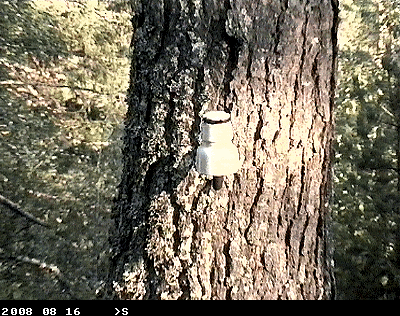 Strange light and strange mood - the travel will be over soon...


Merkwürdiges Licht und merkwürdige Stimmung - die Reise ist bald vorbei...


Egendomligt ljus och egendomlig stämning - snart är resan över...